Complete visibility for Resource Management
Get an accurate view of resource load, utilization, capacity and efficiency for better resource planning and management. With Celoxis, you get 5 out-of-the-box tools for planning current and future projects.
---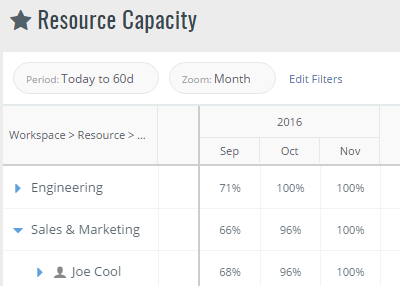 Resource Capacity Planning
Plan ahead! Get a clear picture of your resource capacity at any point and make better resourcing decisions for new projects. Prioritize your projects with confidence. Using insights from the resource capacity charts, you can balance demand, allocate work better, trigger skill acquisition and create positive impact on productivity.
---
Resource Load Chart based on planned hours
The Resource Load Chart displays allocations per resource and is used to streamline resource allocations and utilization. With this color-coded chart, you can access workload and drill down further to identify available resources and problematic allocations. You also have the ability to add resource calendar exceptions to indicate time off, client meetings or holidays that can affect your project schedule.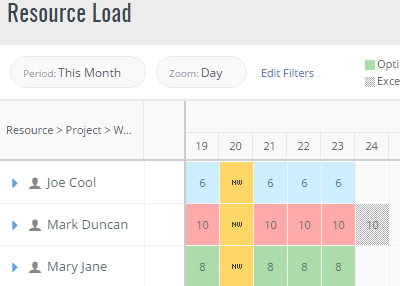 ---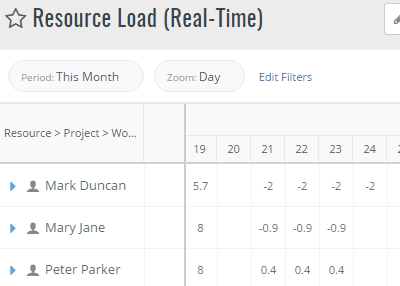 Resource Load Chart based on actual hours & remaining work
Manage your resources smartly. As projects progress, get a real-time view of your resource work loads based on actual approved time. Get visibility of free resources & adjust allocations to ensure optimal resource utilization.
---
Planned v/s Actual Resource Utilization
Align your project pipeline with your planned & actual resource utilizations and get insight into long-term capacity plans. Make informed data-driven decisions to ensure the most efficient use of your resources and achieve your business objectives.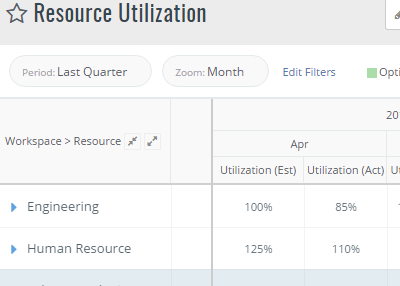 ---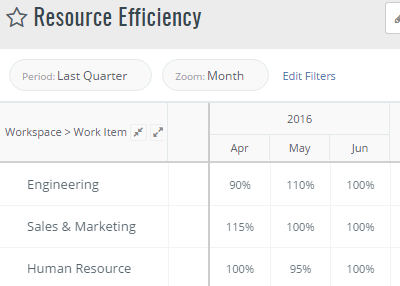 Resource Efficiency
Resource efficiency chart is your best bet when it comes to monitoring resource performance. With a tighter control on resource efficiency and thereby, performance, organizations will be better equipped to succeed.
Get Started With Celoxis
Thousands of businesses have chosen Celoxis to power their projects — join the family.