Conducting Discussions
---
You and your team can conduct discussions in a project. You can also decide to involve the project clients in the discussion. An example where a team discusses the about a design is shown below.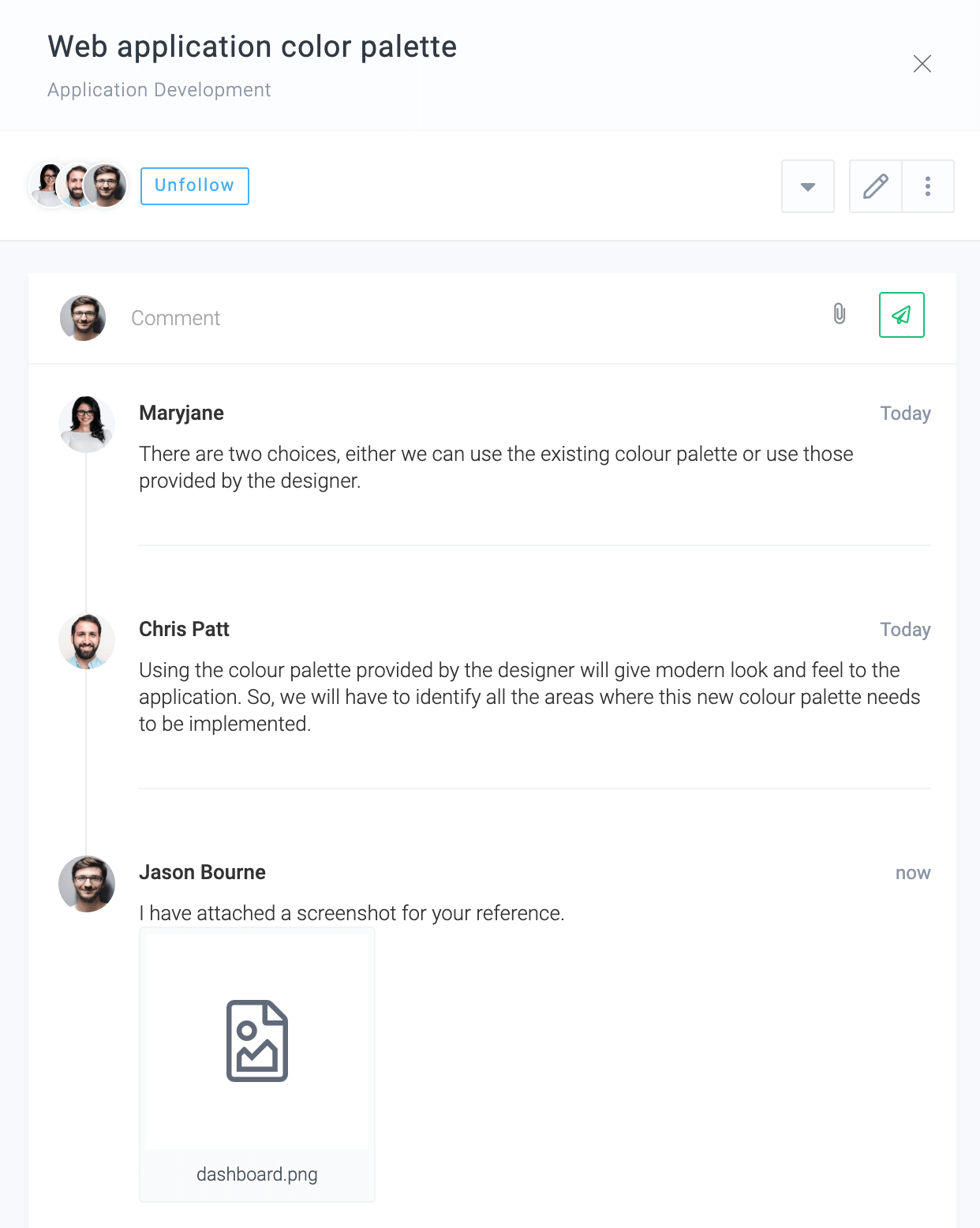 Initiating a Discussion
To start a discussion, click Top Menu ▸ ▸ Discussion. Alternatively, you can also click on a project to open its panel and then click ▸ Start a Discussion.
Managing Participants
Participants can view the discussion and also get email notfications of all replies. They can simply reply to the email and even add attachments and the discussion will be automatically updated.
To manage participants click on Edit button. You can change the followers or decide whether to give access to the project's clients from this form as shown below.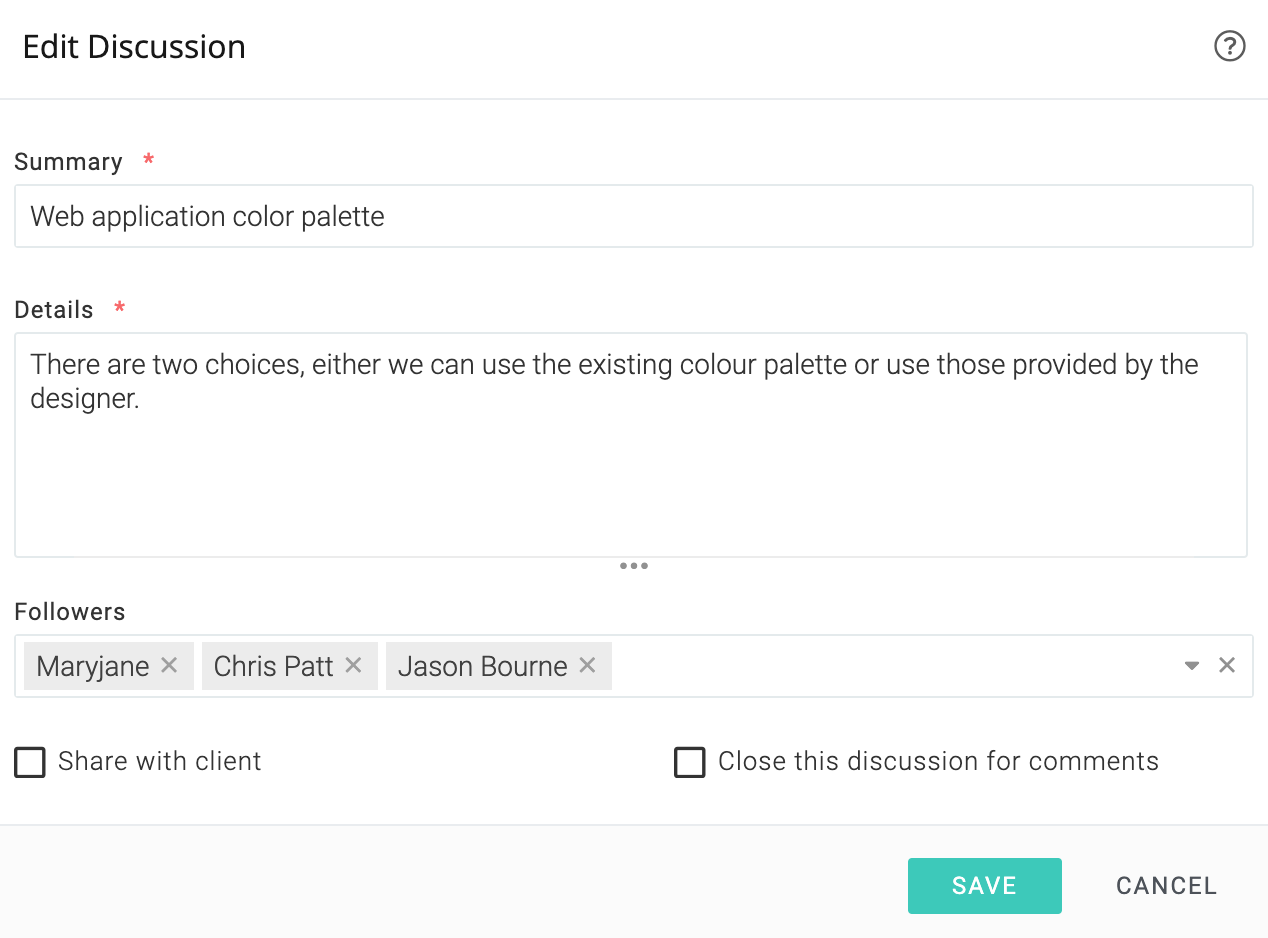 If the option
Auto subscribe team members to new discussion topics.
is checked for a project, all members of the project team are automatically added as followers to the new discussions.
Closing a discussion for comments
If you close a discussion for comments, no more posts will be allowed in it. To close, click on Edit button and check the Close this discussion for comments as shown in the image above. You uncheck this option at any time in the future.
---