How do I export my Calendar to Outlook?
---
Follow the steps below to export the Celoxis Calendar to Outlook.
Get the URL of the Celoxis Calendar.
Copy the link.
Now, go to the Calendar in your Outlook application.
Click on Open Calendar > From Internet.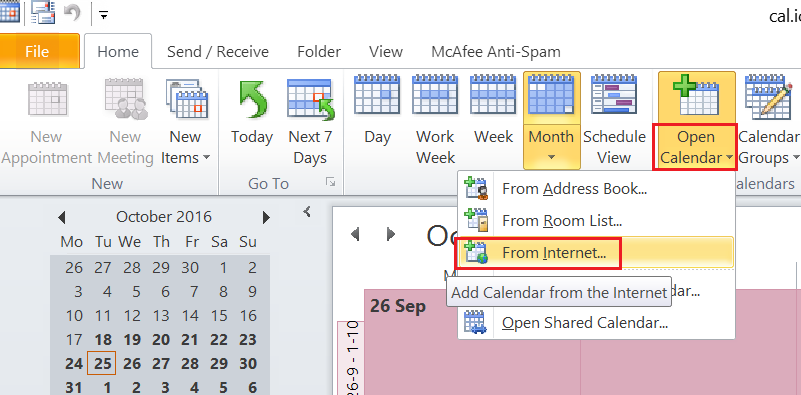 The duration after which the changes made in Celoxis Calendar are reflected in Outlook Calendar depends on the Refresh rate of the Outlook Calendar; not Celoxis.
---