Updating Task Progress
---
Celoxis makes it easy for users to indicate their progress on tasks. In addition to entering comments on a task from its task screen, you can:
Update progress of many tasks in bulk.
Update progress of a task via email.
Update progress of a single task, which is the topic of this chapter.
Clicking on the for a task in a task list will open a menu having convenient options to update progress.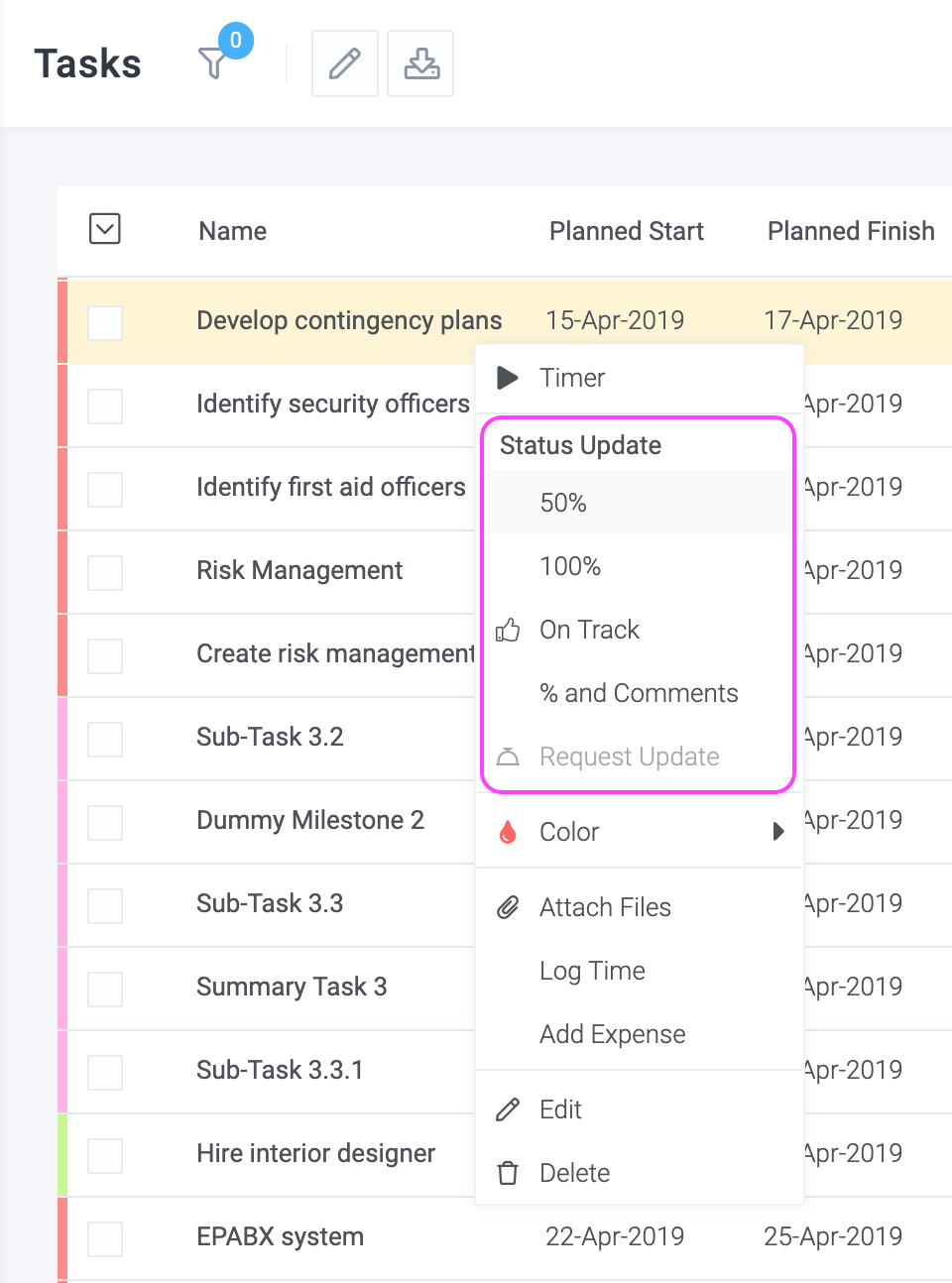 | | |
| --- | --- |
| 50% | Sets the task % complete to 50% |
| 100% | Sets the task % complete to 100% |
| On Track | Set the task % complete to its planned value. Read More. |
| % and Comments | Opens up a form where you can record a detailed update as well as log time. |
% and Comments
As you can see from the below image, you can log a custom % complete, enter comments and also log time. You can also enter actual start and actual finish dates if you wish, else the system will assume that the task started and finished on time.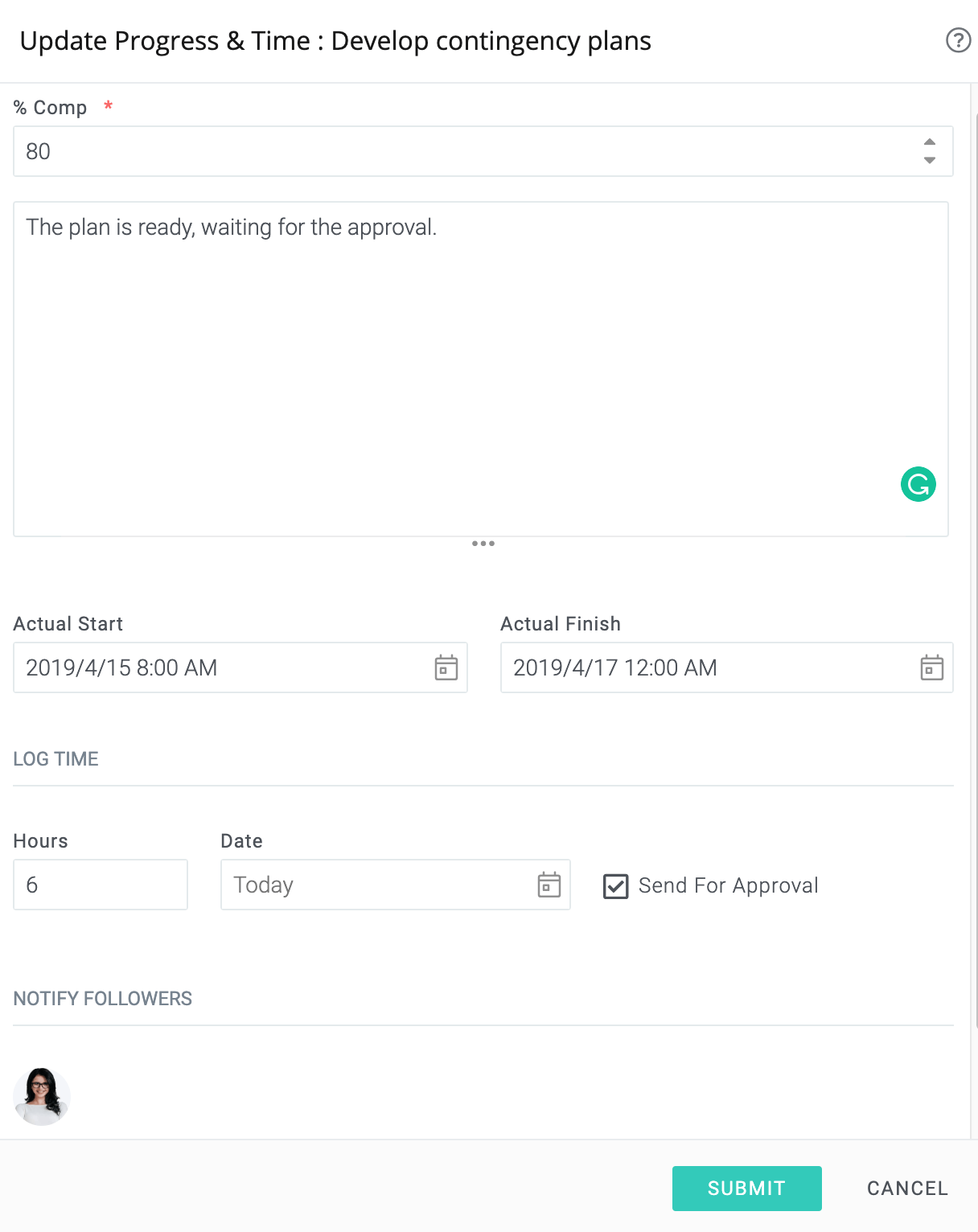 You will not be able to update many fields for
summary tasks
as they are calculated from its children.
---