The late 90s - Santa Clara CA; A time synonymous with the dot-com boom and bust. A time when project management was considered to be a traditional discipline. A time when our founders Nikhil & Ravindra were just developing the startup itch, trying to explore ideas that could revolutionize the workplace. After looking all around they found inspiration at close quarters, lurking around their work desks in the United States. They realized that most companies were struggling with their project management initiatives and the existing technologies weren't flexible or scalable enough to address the project management and collaboration challenges at the workplace.
Nikhil and Ravindra packed their bags and headed back to India with a dream of building the world's best project management tool. After two years and millions of lines of code, Celoxis officially came to life in 2001. "We have come a long way from humble beginnings. We have weathered tough competition, global economic volatility and evolved with changing project management landscape" reminisces Nikhil.
Today, with over 2,800 customers globally, Celoxis is one of the most favored project management software platforms around. 20 years later, founders Nikhil and Ravindra still write code and look into every single customer request personally.
In 2021, we launched a cloud-based test management software. Check it out!
The First Movers
---
Celoxis has been among the first movers in several areas and has proved itself successful.
First Indian SaaS Company

First To Offer SaaS and On-Premise Deployment

Pioneer of Free Client Portals

First Tool With Business Workflows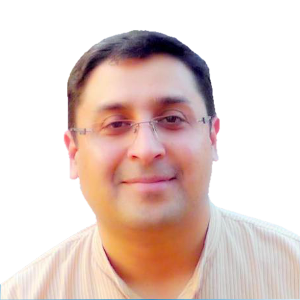 Nikhil Daddikar Co-Founder
Nikhil was born and raised in Mumbai, India, the land of Mahatma Gandhi, software engineers and jugaad (work-arounds). He graduated in Computer Science from IIT Bombay.
He then went to the U.S. where he worked for Fortune 500 companies and start-ups. During those five years, while working with one of the brightest minds in the industry, Ravindra and he realised that there was no good collaborative tool for project management. So they decided to build one. He then returned to India inspired and started Celoxis.
Nikhil takes pride in being a life hacker at heart. He loves poetry, art and all things beautiful; especially if it can be served in a dish.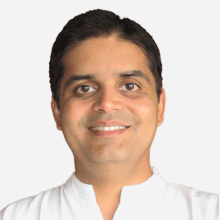 Ravindra Wankar Co-Founder
Ravindra completed his degree in Computer Science Engineering from University of Mumbai, where he developed an early fascination for building software products.
He spent the next few years with large corporations in India and USA working on large scale projects and mastering the nuances of project management. Ravindra then decided to turn entrepreneur and with Nikhil, developed Celoxis, which is today, one of the best project management software in the world.
Ravindra is a food lover. In his own words, "He will work for food". His other interests include Homeopathy, Ayurveda, Photography and Electronics, especially audio. He hopes to find time some day to build his own amplifier and speakers.
Get Started With Celoxis
Thousands of businesses have chosen Celoxis to power their projects — join the family.