Integrate with tools that you already use
---
Our online project management software can seamlessly integrate with over 400 applications easily.

Google Drive
You can now link your existing Google documents with Celoxis' out-of-the-box Drive integration. You can attach documents to projects, tasks, discussions and workflows.


Email
Email integration allows teams to engage with tasks, workflows and project discussions directly from their email. Emails notifying of important alerts and recent change notifications help you communicate more efficiently with your team.
Read More

Microsoft Excel
Complete integration with Excel. Import and Export your CSV files in a snap!


Microsoft Project
Easy transition from MS Project. Import your project plans retaining complete hierarchy, dependencies, constraints and resource allocations.


iCal
Sync your Celoxis events and tasks with your favorite Calendar application such as Google Calendar or Outlook.


Jira
Create issues in Jira and instantly map them to tasks in Celoxis to automate your work.
Read More

QuickBooks Online
The Celoxis App for QuickBooks Online provides an easy solution for transferring time entries into QuickBooks Online thus keeping all project related billing information in sync between the two platforms. With a one-click integration, you can simply start synchronizing time entries between Celoxis and your QBO company for efficient billing.


Zapier
Celoxis makes it easy by integrating with popular web apps like Google Sheets, Calendar, Gmail, JIRA, Zendesk, etc. using Zapier. This saves a lot of development efforts and automates your work processes. For example, quickly create tasks in Celoxis for your bugs in JIRA OR add a reminder to your Google Calendar for your important tasks.
Read More

Salesforce
With Celoxis' Salesforce.com app, your sales team can stay top of customer needs at all times. Sales teams can initiate, assign, manage and track customer projects within the bounds of Salesforce. Get your sales and project teams on the same page, expedite projects and ensure successful business outcomes.
Available on Salesforce AppExchange

Microsoft Active Directory
Connect Celoxis to Active Directory Federation Services for secure sharing of identity information between your trusted business apps.


Okta
Connect Okta and Celoxis to save time and simplify password management for your employees.


Google Authentication
Benefit from a single sign-on with your Google account for logging into Celoxis.


Bitium
Save time and passwords logging onto Celoxis with Bitium integration.


One Login
OneLogin integration simplifies access management and provides a single access to Celoxis and other apps.


Evernote
Automatically convert your great ideas from Evernote notes into actionable tasks in Celoxis for your team.
Read More

Slack
Convert your starred chats in Slack into structured tasks in Celoxis and stop switching between tools.
Read More

Zendesk
Automatically create tasks from your Zendesk tickets and get your follow-ups done without missing them.
Read More

Wufoo
Cut down on the manual effort with our Wufoo integration to automatically create tasks in Celoxis when someone submits a Wufoo form.
Read More

Google Forms
Use Google Forms to collect customer requests and automatically convert them into projects and tasks in Celoxis.


Google Sheets
Seamlessly move data from your Google Sheets into Celoxis projects or tasks to get the work done.
Read More

Trello
Create Trello cards automatically from tasks in Celoxis and prioritize your work in a visual, fun and rewarding way.
Read More

SAML 2.0
Use SAML 2.0 integration and simplify your login experience with Single Sign-On.


Freshdesk
Integrate Freshdesk with Celoxis to manage your tickets and customer follow-ups.


GitHub
Map your GitHub repository issues to tasks in Celoxis and get better control across platforms.
Read More

Harvest
If you are using Harvest for logging time, you can easily sync Harvest time entries with Celoxis for unified project reporting.


Survey Monkey
Manage all of your Survey Monkey data as tasks in Celoxis to increase productivity, accountability and to save time.


Mail Chimp
Connect your Mail Chimp account to Celoxis to effectively manage all of your marketing campaign activities.

Celoxis API
Leverage Celoxis' 100% web-based and platform independent API for hassle-free integration with your other business applications. Our API is easy-to-use and well-documented allowing you to seamlessly connect with your existing tools.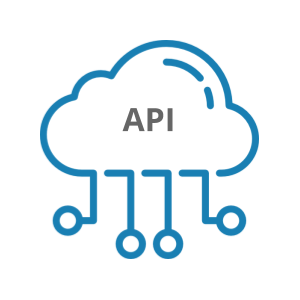 Get Started With Celoxis
Thousands of businesses have chosen Celoxis to power their projects — join the family.