Project Management
---
From tracking requests to calculating profits and just about everything in between, we've got you covered.
Project Request Tracking
Collate project requests from various sources in one place. Sort requests based on your business KPIs. Easily match demand with capacity and choose projects that maximize business value.
Create from emails, forms or spreadsheets
Configurable ranking logic
Custom fields, workflow and KPIs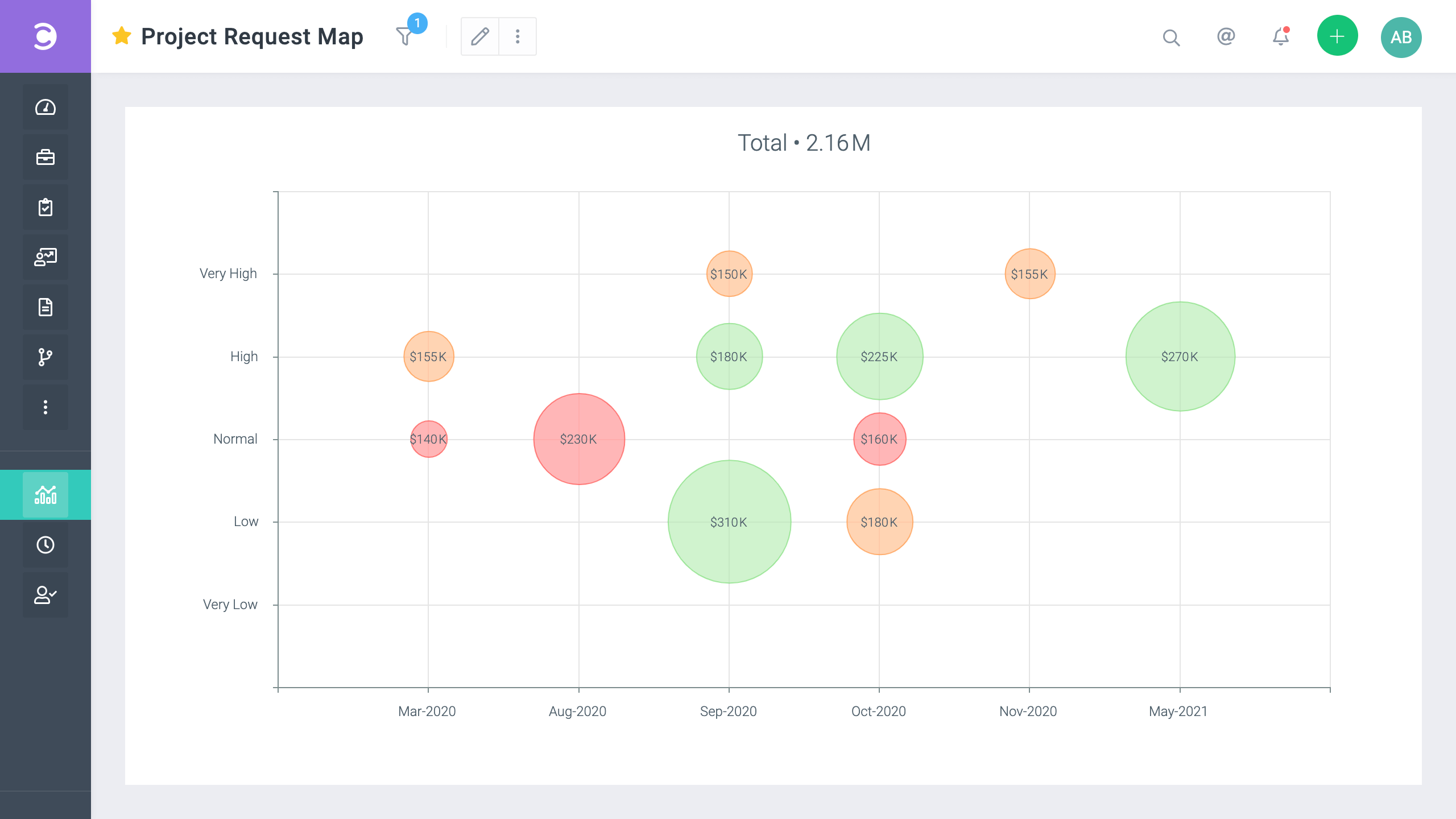 ---
Project Planning
Build dynamic project plans that automatically adjust to changing real-world conditions using powerful planning and scheduling tools.
Automatic Scheduling
Inter-Project Dependencies
Multiple resources per task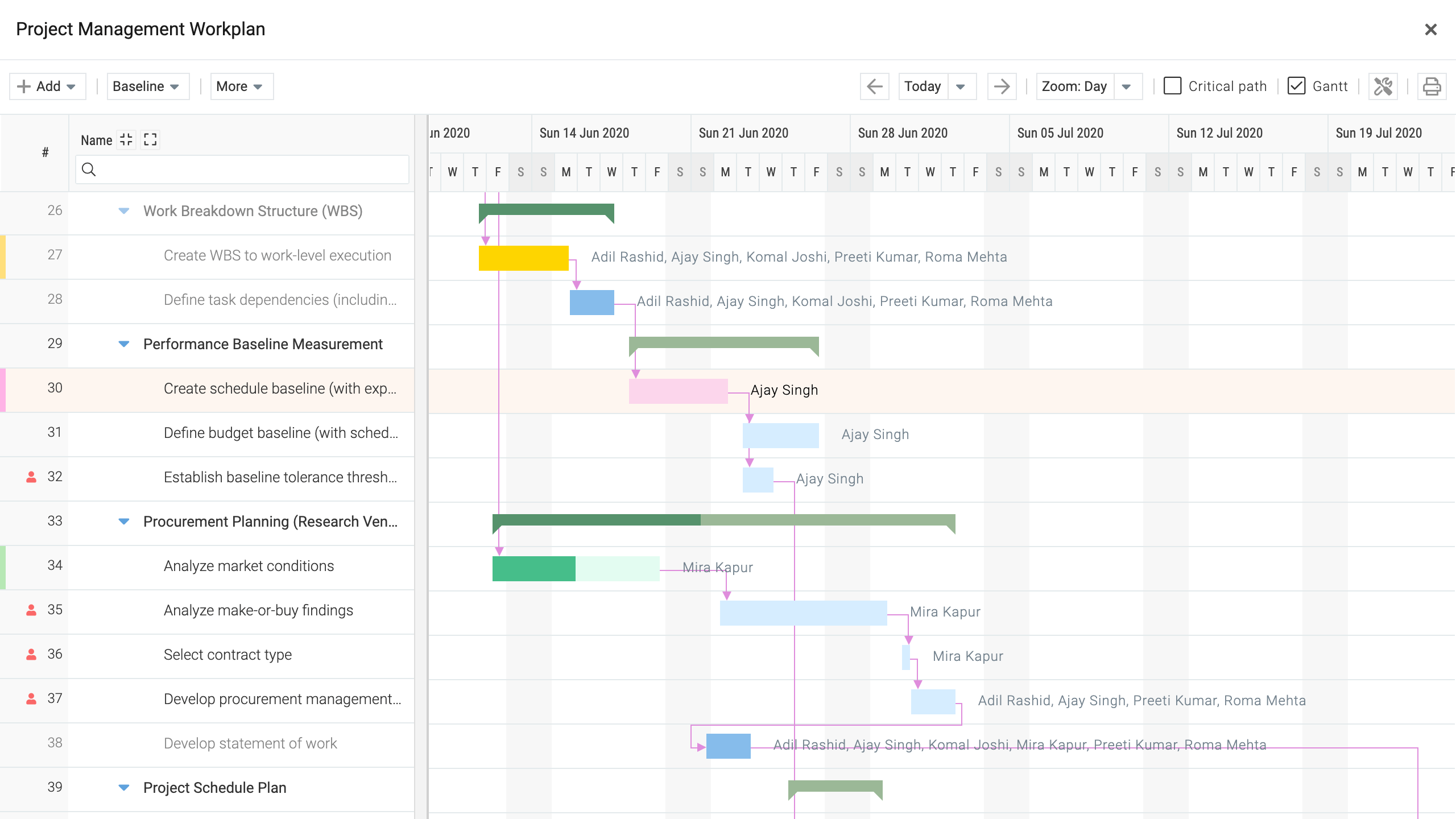 ---
Project Tracking
Address problems with milestones, tasks and projects without leaving your dashboard. Stay on top of your projects with automatic email alerts.
RAG health indicators
Critical path analysis
Baselines & EVA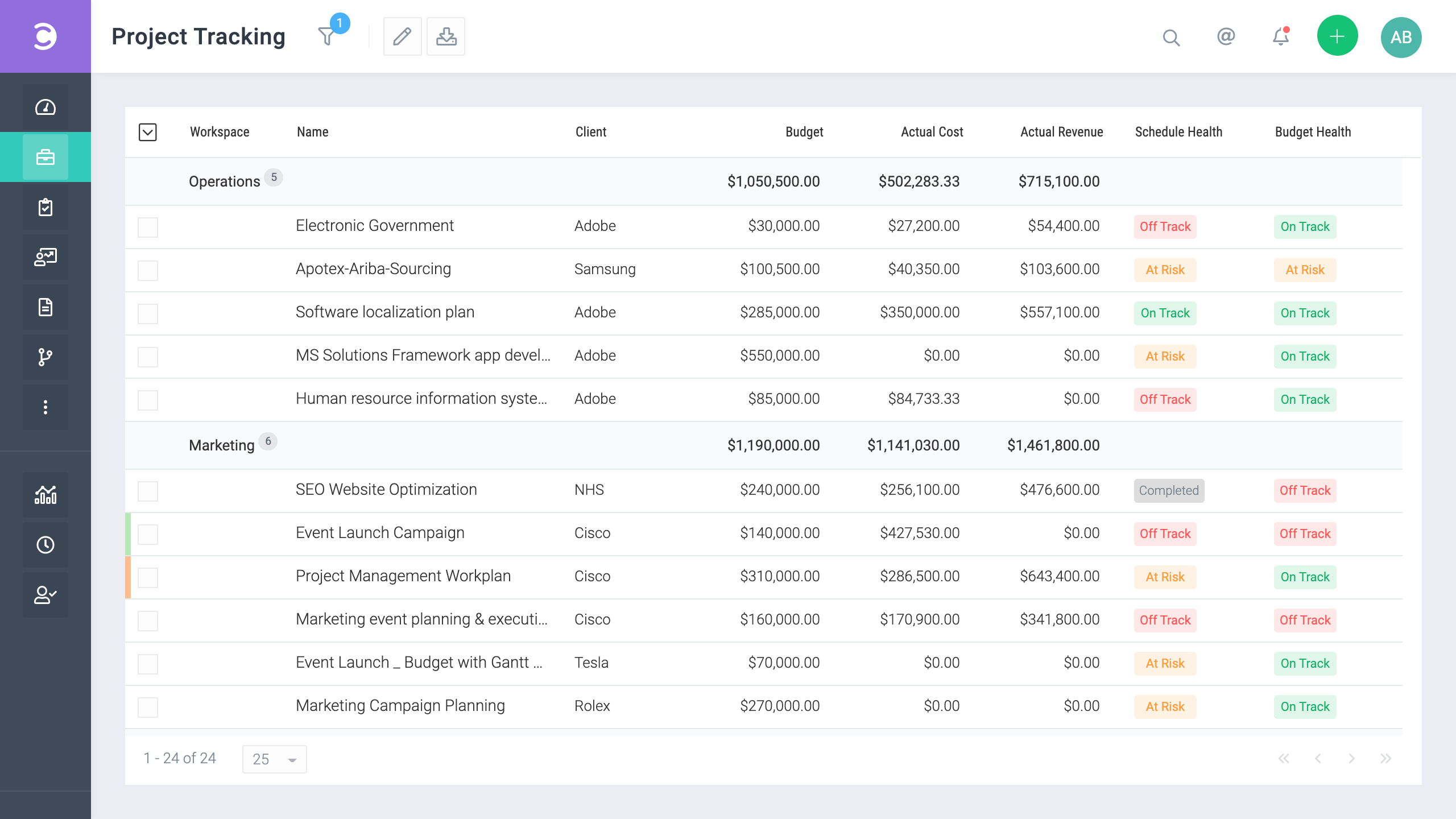 ---
Project Accounting
Get real-time visibility into budget spends, receivables and profitability across projects and portfolios.
Profit & Margin Tracking
Revenue Forecasting
Custom Financial KPIs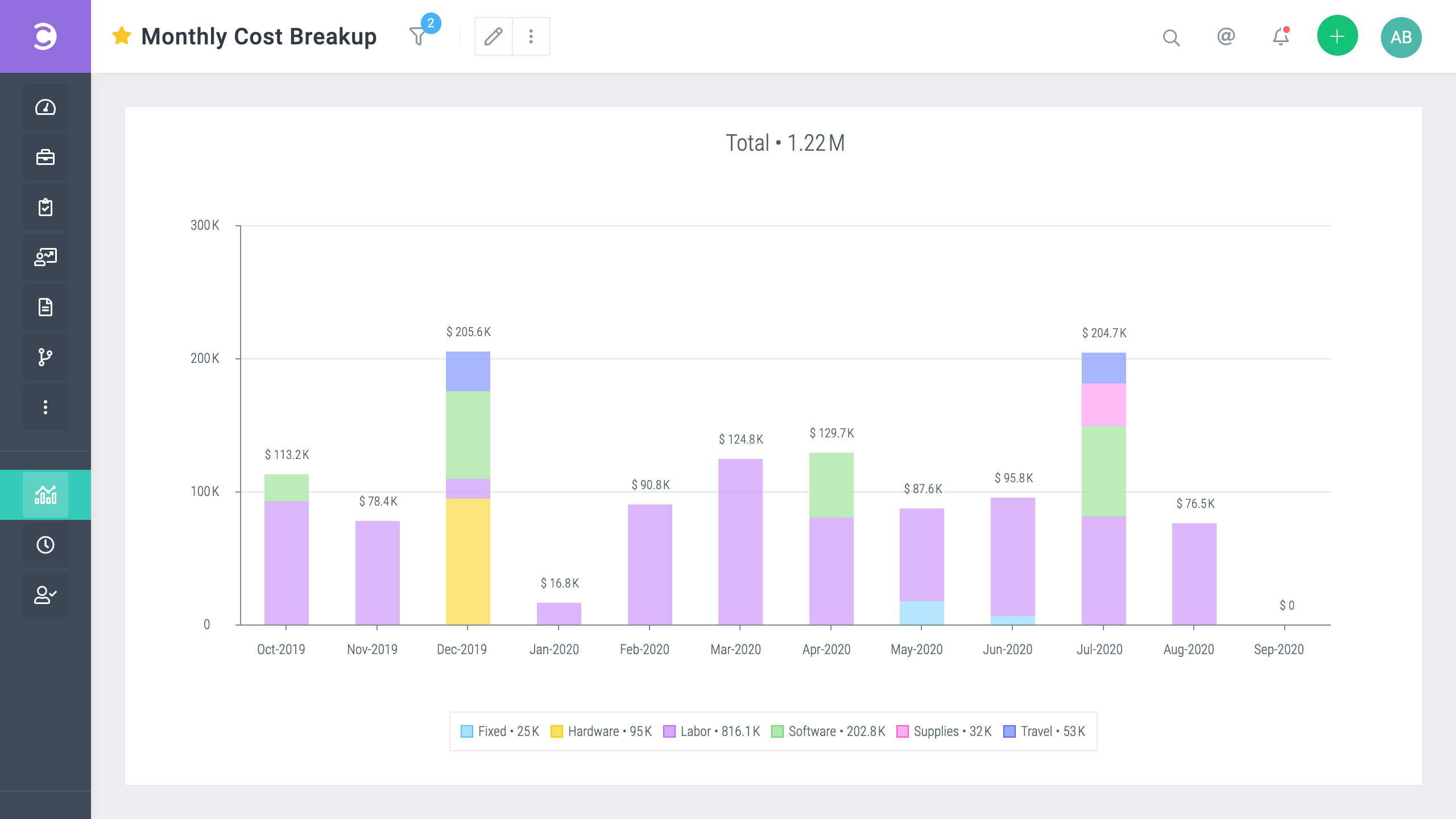 ---
Portfolio Management
Get aggregated information about your projects with our fully customizable portfolio dashboards. Customize and track important portfolio KPIs with ease.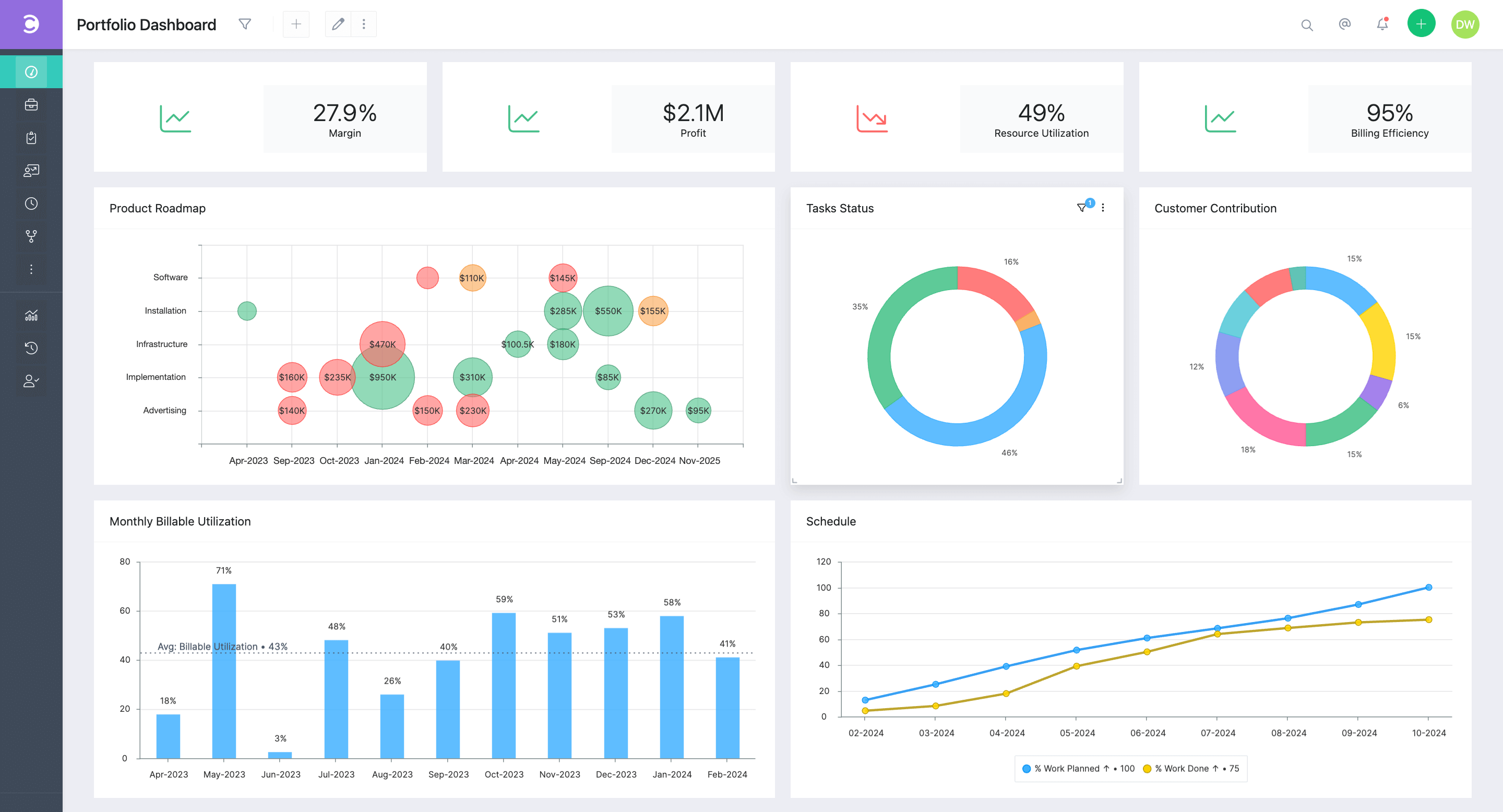 Level up with Workflow Apps
---
Track your business processes alongside your projects with our built-in workflow apps or create your own with custom fields, routing rules and escalation policies.
Resource Management
Easily allocate resources to tasks based on availability, demand and skills. Optimally utilize your workforce with accurate, real-time charts.
Multiple Locations & Shifts
Capacity Planning
Holidays & Exceptions
Instant Overload Alerts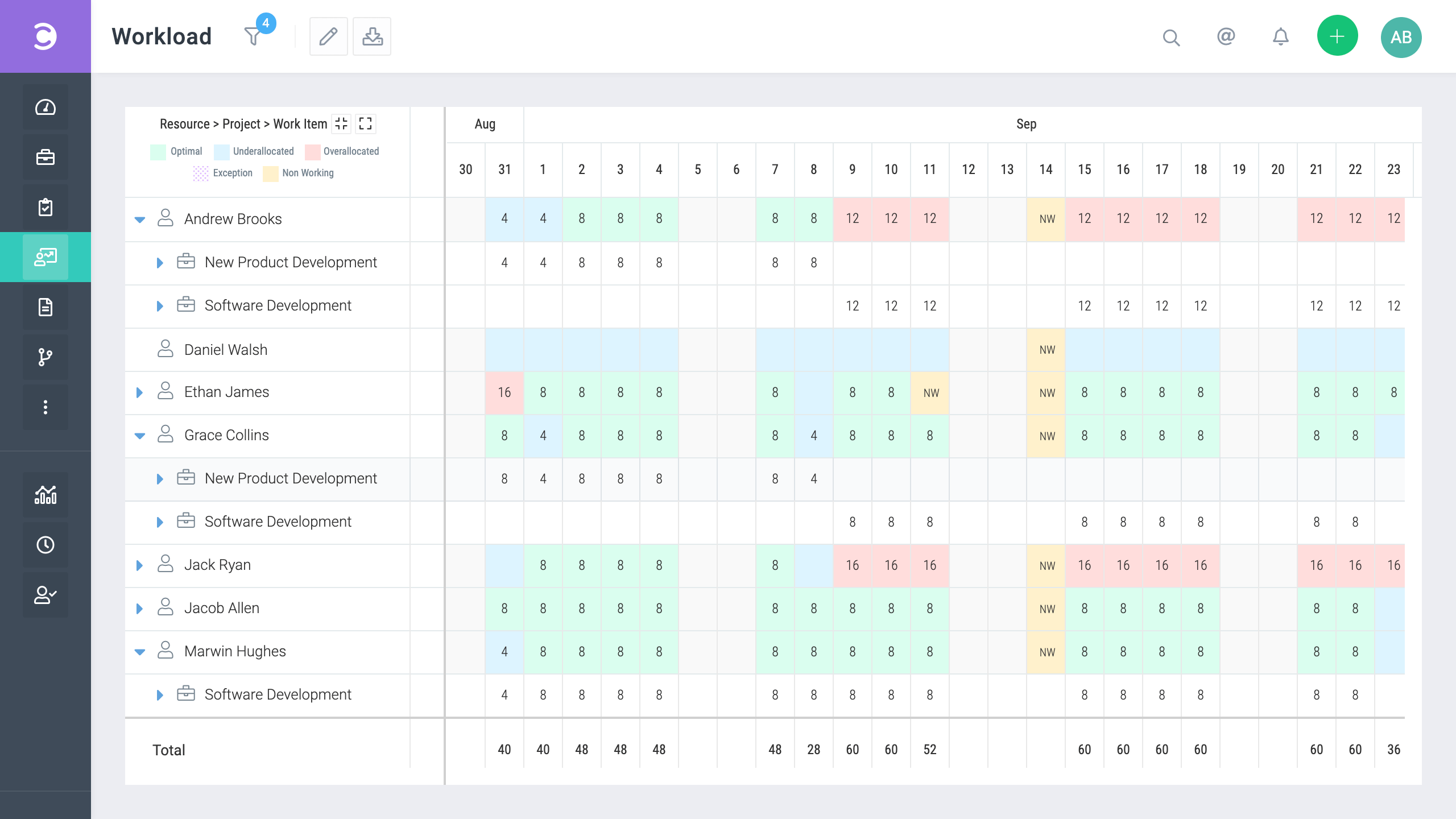 Dynamic Dashboards and Reports
---
Gather consolidated 360-degree real-time insights across projects and teams with our super-powerful reports and dashboards.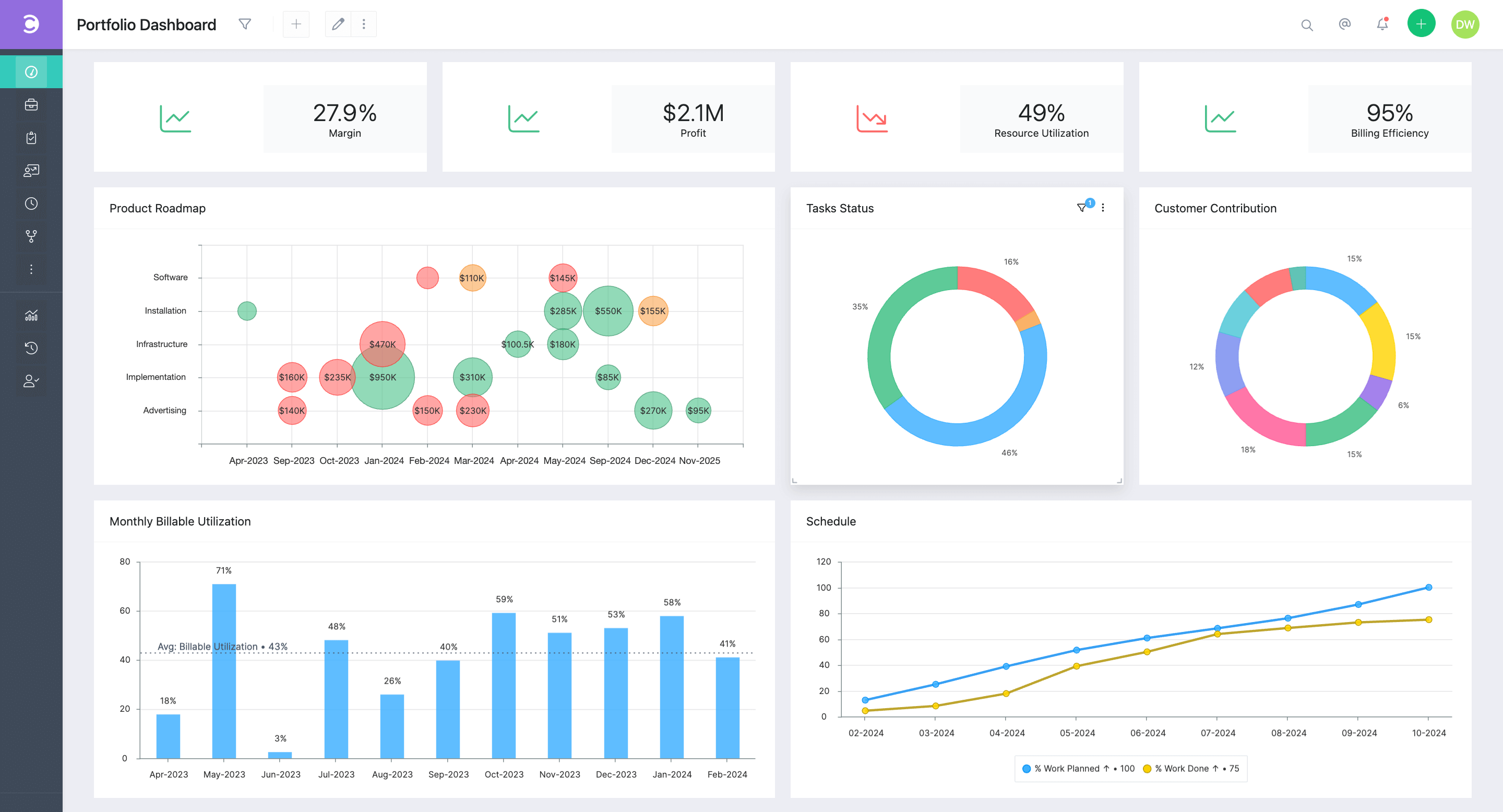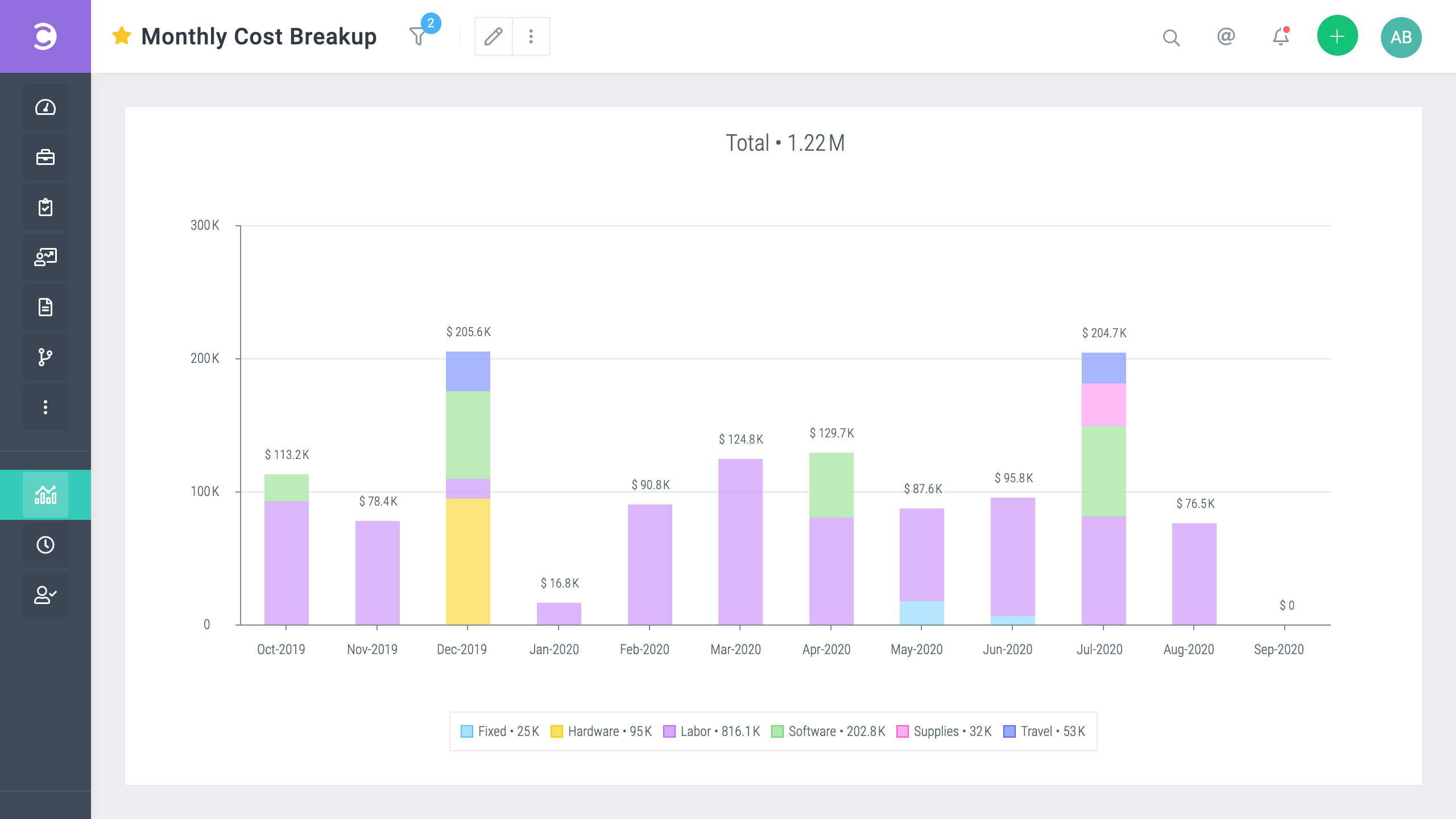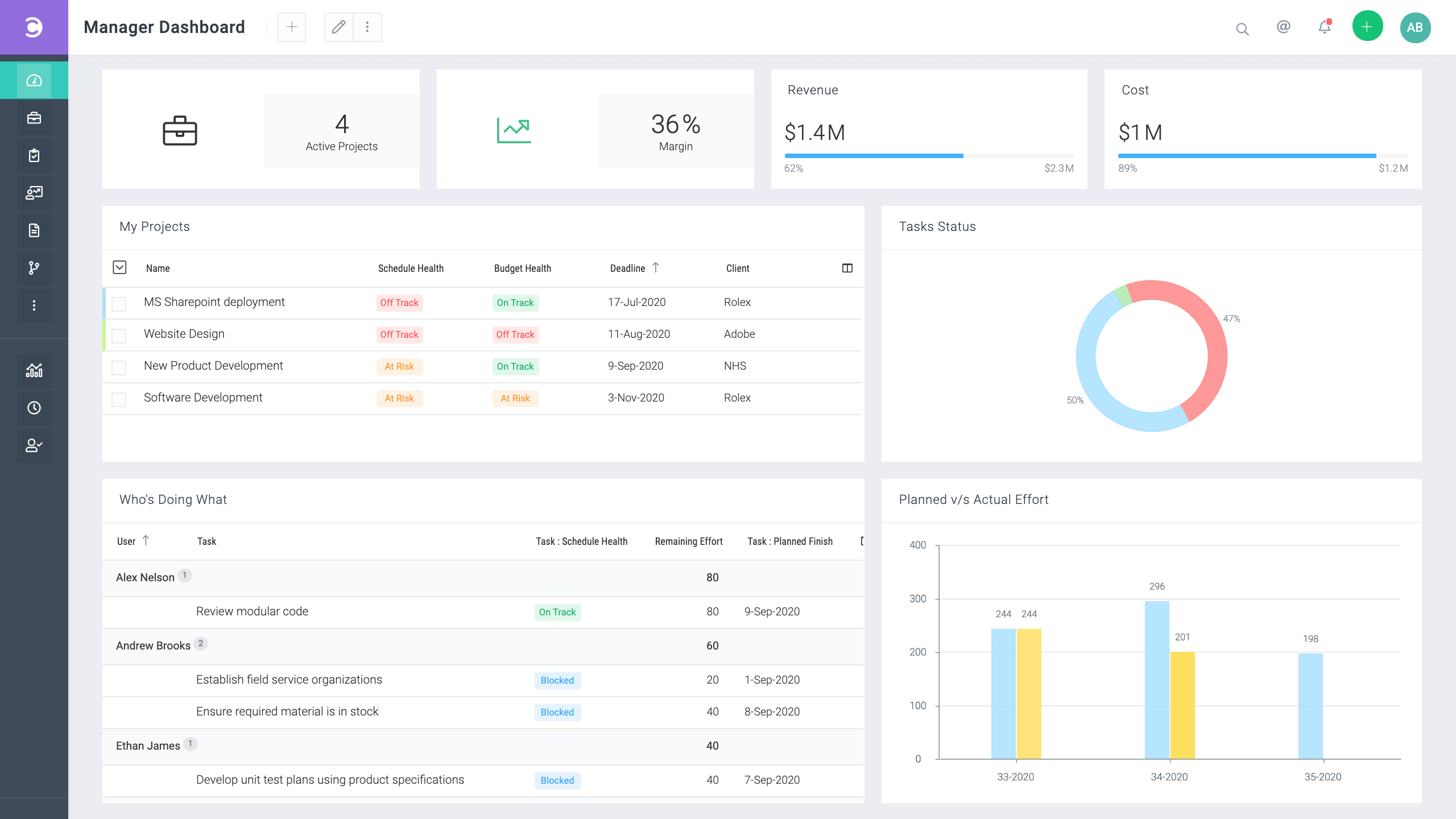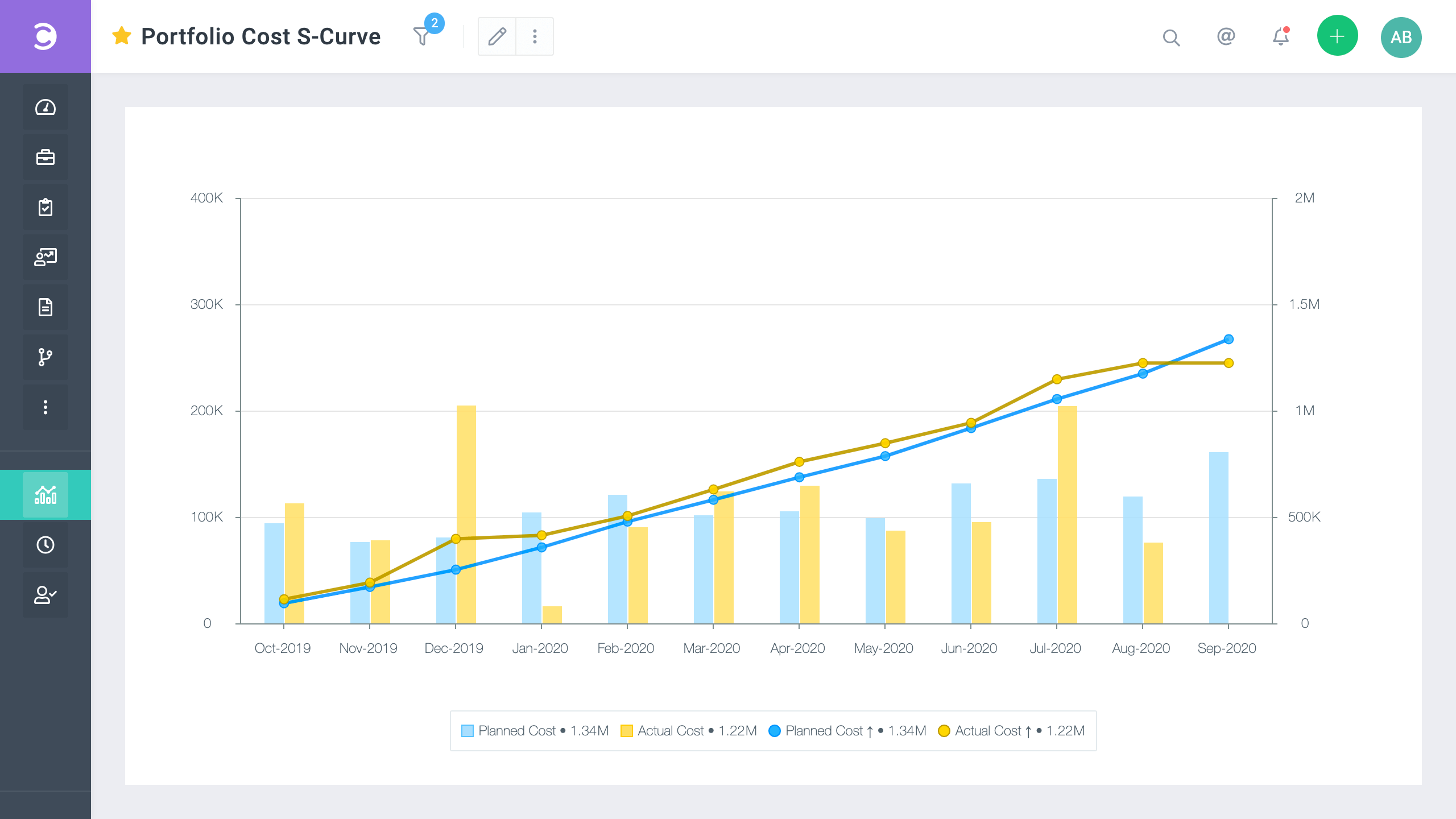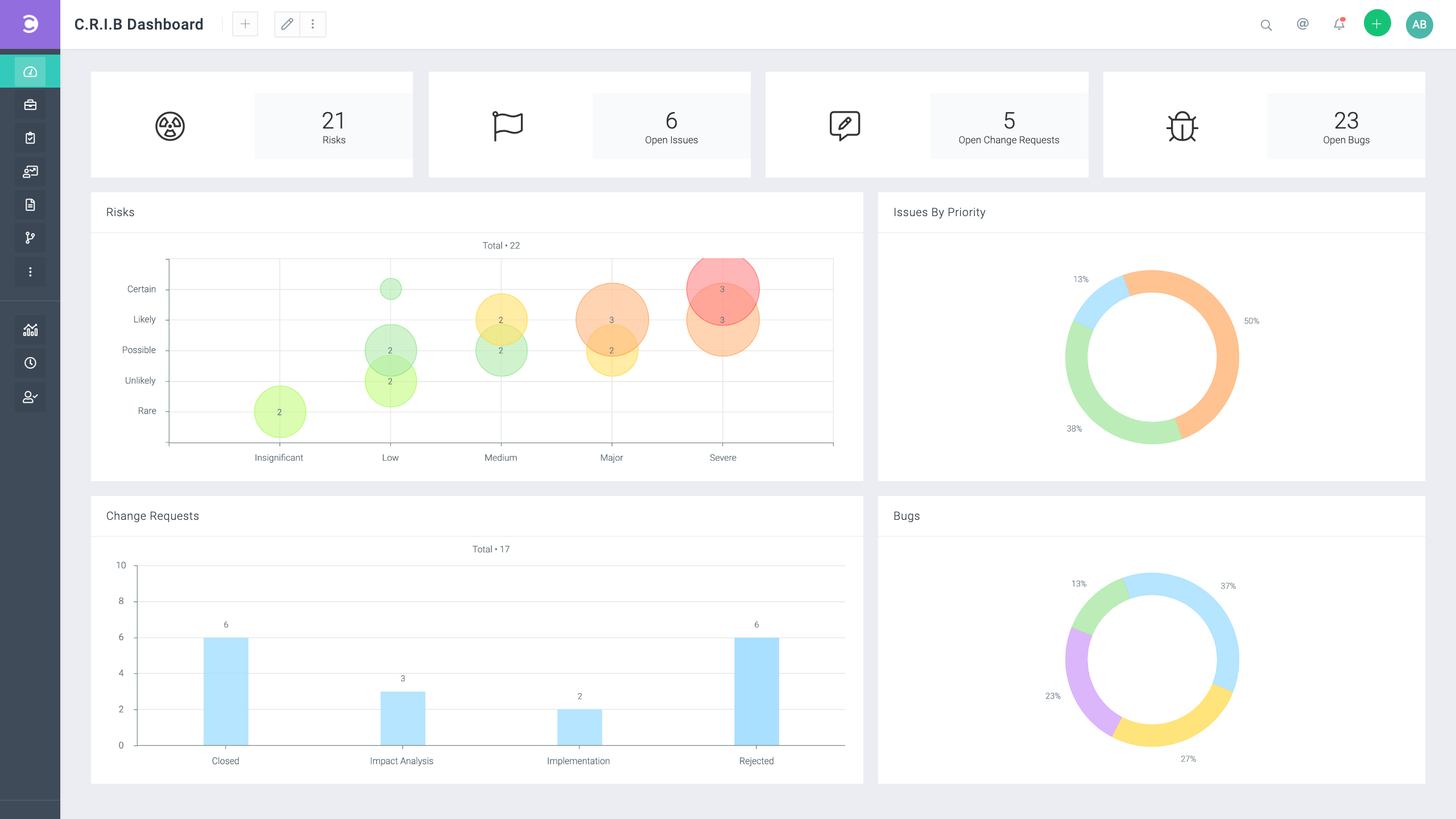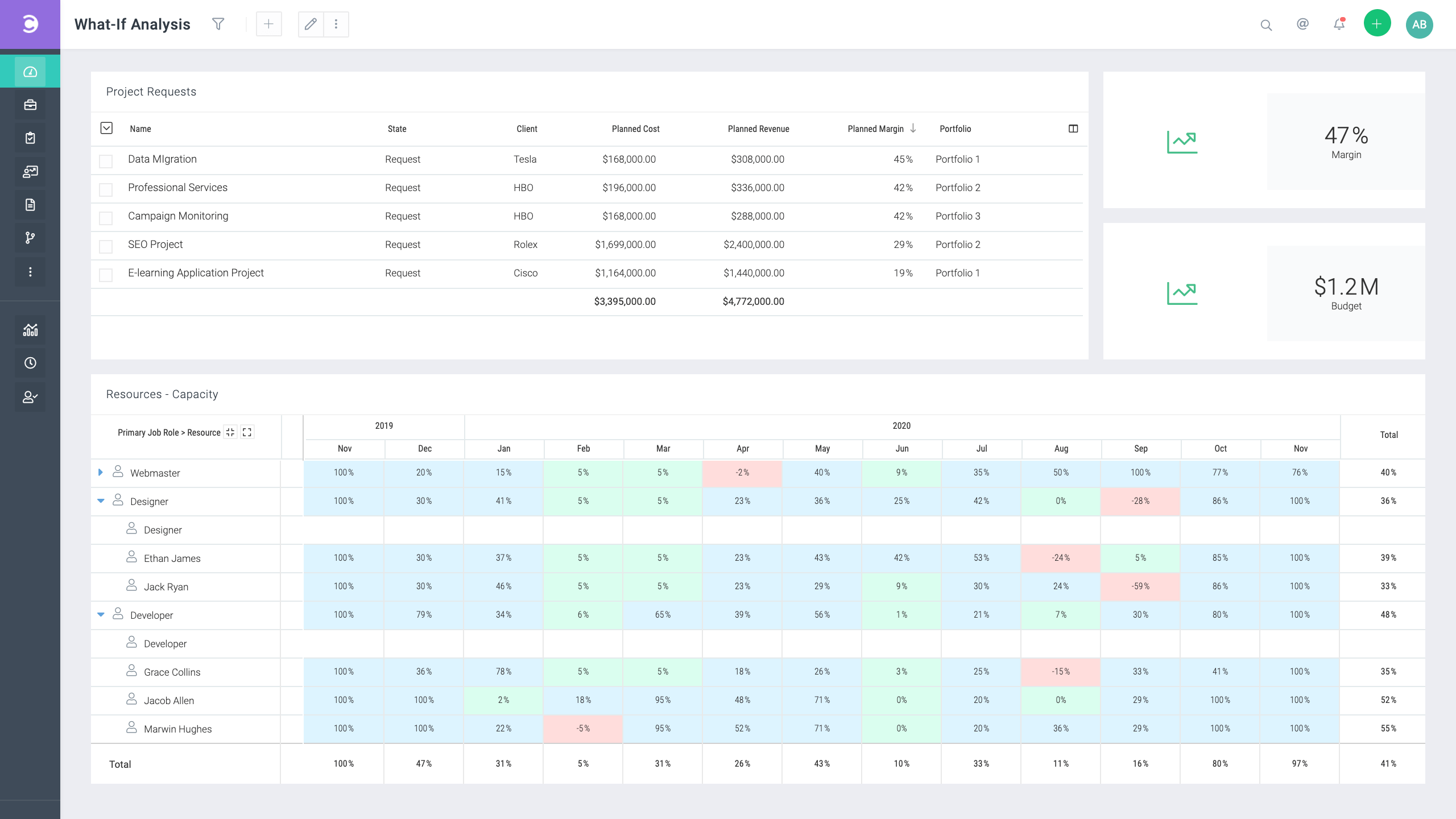 Reporting on custom fields
You can use them in filters, columns or charts. Yes, even formula fields!
Custom drill-down charts
You can drill-down and perform bulk actions on records in one go.
Download as PDF
You can download reports and even dashbords in PDF format.
Schedule email delivery
You can schedule reports to be delivered via email to multiple people.
Multiple Dashboards
Users can have multiple shared dashboards assign to them.
Customizable Widgets & Layouts
Almost all reports can be viewed on dashboards. Resize them as necessary.
Team &amp Client Collaboration
Share files, discuss and exchange comments with your colleagues & clients. With our free and fully customizable client portals you save time and create an impression.
Version Control
Online Discussions
@Mentions & Notifications
Activity Stream
Shareable Calendar
Free Client Portal
Time &amp Expense
Track time, costs and billing with our integrated time sheets and expense module.
Multi-level Approvals
Inbuilt Timers
Automatic Reminders
Customizable Policies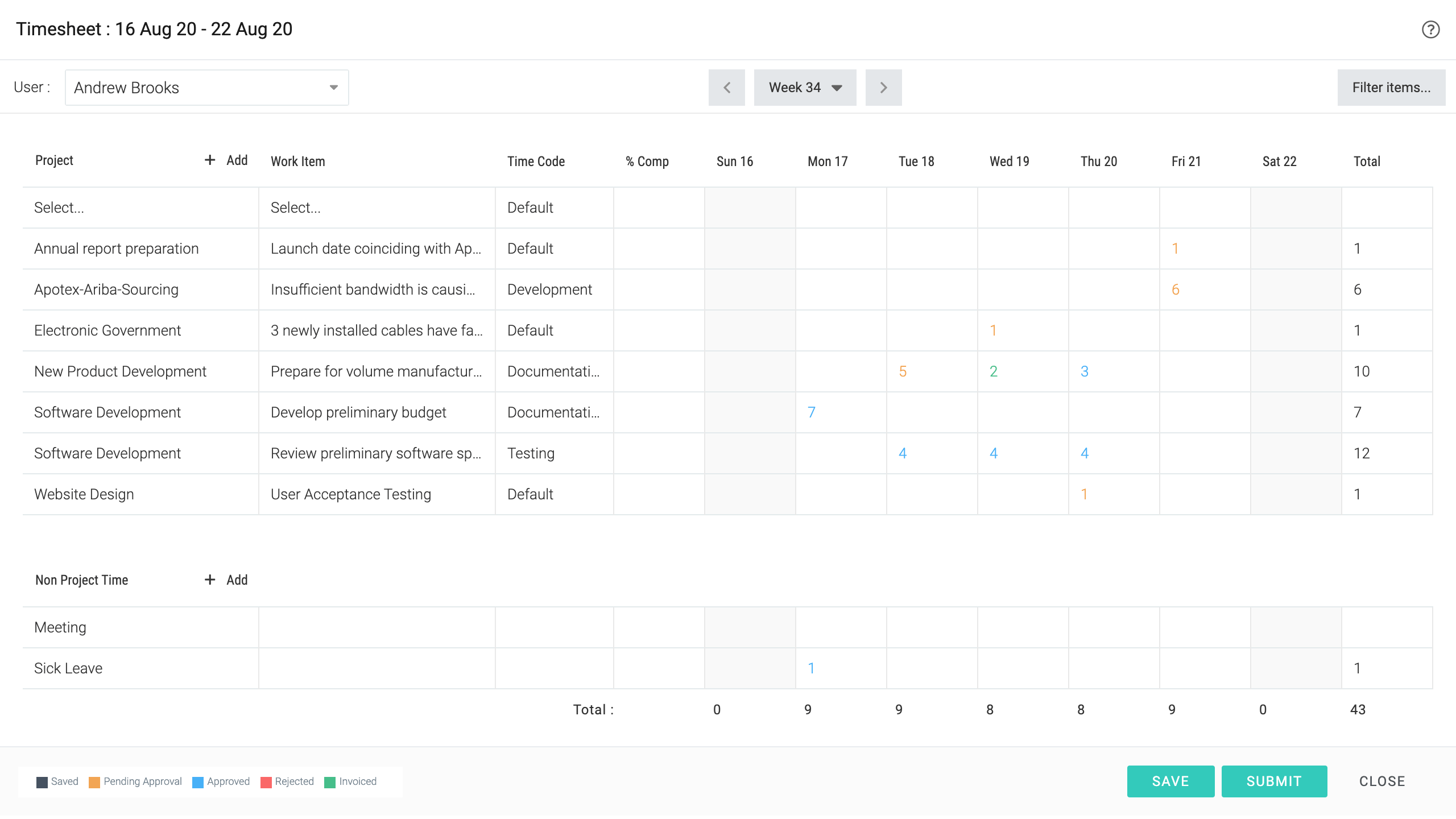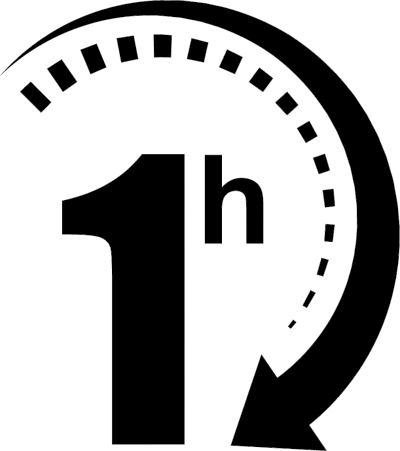 Speed up with our honest personalized demo
Evaluating software is tedious. That's why our product experts will customize your demo to your specific requirements. In less than an hour, know whether we are the right fit for your team.
We are Multilingual
Hello • Olá • приве́т • Hallo • 你好 • Bonjour • Hola • مرحبًا
Optimized Mobile Interface
We have an optimized mobile interface to our project management tool that works on Android, iOS, Windows Mobile, Tizen or any other operating system with a web browser.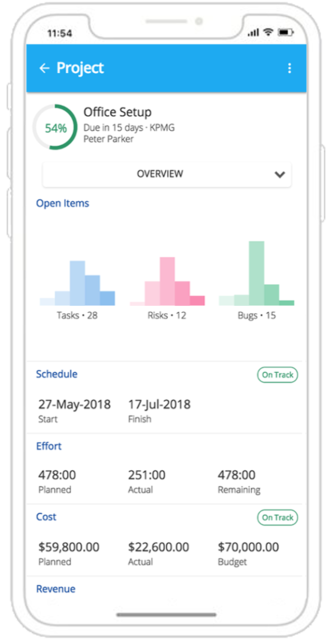 Integrate with Your Business Software
Our project management software integrates seamlessly with over 400 popular business applications and our easy to use and powerful API makes it easy to integrate with any custom or in-house software that you use.
See All Integrations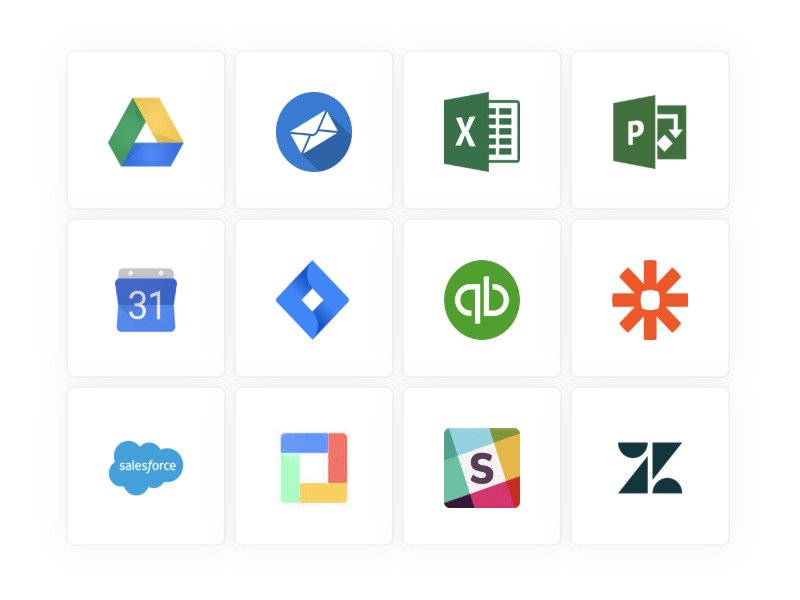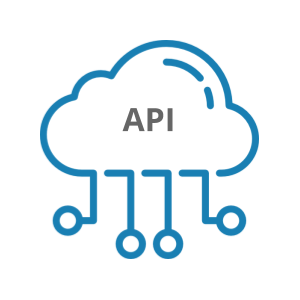 Celoxis API
Our project management software comes with a web-based and platform independent API for quick integration with your other business applications. Our API is easy-to-use and well-documented allowing you to seamlessly connect with your existing tools.
Our project and functional managers fall in love with it more and more. You may build every report you can even imagine and find a way to adjust almost every business process you have in your company in this solution.



We love Celoxis for the way we get to track and manage all of our projects and resources from one single integrated system. Celoxis is powerful, intuitive and an amazing value!



Celoxis has many great features and the reporting is exceptional! We are able to leverage Celoxis globally to track our implementation projects.



Celoxis is a great, fully featured project & resource management, and issue tracking tool. Celoxis has become a lifeline for our business."



Celoxis is a powerful PMO solution that can be used to facilitate and strengthen the project management processes of any organization. The reporting is probably the best that I've seen.



Celoxis has quickly become an indispensable tool for us. It allows us to track all phases of the project, assignment of tasks, reporting to our customers and also to management.



Get Started With Celoxis
Thousands of businesses have chosen Celoxis to power their projects — join the family.