38%
Increased Manager Productivity
$784K
Yearly Cost Savings

About Connect Assist
Connect Assist is a South Wales, U. K. based organization that provides dedicated helplines, digital services and helpline consultancy services to charity, third sector and public sector organisations.
Since 2006, the company has made significant contribution to the local community and helped creating long lasting positive difference to people's lives.
Their Challenges
---
Prior to Celoxis, Connect Assist was using Microsoft Project and Trello for managing all of their project delivery. Microsoft Project, did not integrate well with Trello and did not allow for easy sharing of project plans between their teams. As the growth of customers began to rapidly increase, task volume and transparency became their biggest challenge as it grew harder to hit deadlines, track progress and communicate across a number of platforms.
Their main challenges included:
Poor Task Management
The teams did not have an effective way to knowing what's on their plates and updating work progress. And, because of the volume of projects, they were not able to spend as much time on the high value and key projects. The quality of work began to suffer because of poor task management.
Missed Deadlines
Using different tools made it difficult to find the right data and keep various stakeholders updated on the projects. They had no way to pull reports, so there was no way of knowing how many projects they were doing, who were doing them and what was the progress. The lack of a comprehensive approach to project management resulted in a major lack of visibility into project status, resulting in frequent errors and missed delivery dates.
Resource Tracking
Resources were also getting hard to track. The managers did not have visibility into resource utilization. They simply couldn't see where resources were allocated and where they would need to be committed. With little or no visibility into projects and tasks, resources were being wasted and efforts were often duplicated. This was very time consuming and productivity started to dip.
Issue Tracking
With helpline and CRM projects, having an effective issue tracking system was crucial. But neither Microsoft Project nor Trello was able to help the Connect Assist teams monitor and track issues in one place. They simply could not track and manage issues that their teams and customers reported. Communication across a number of different spreadsheets, emails and other platforms was making it even worse. The sense of urgency of the issues was getting lost and transitioning issues between different teams was becoming a nightmare.
Why Celoxis ?
When Connect Assist started looking for a more comprehensive project management tool, they were mainly looking for a cloud-based, multi-user system that would simplify management of their projects, resources and project-related issues. They also wanted the tool to allow their different stakeholders to log in and view real-time project progress. When they evaluated Celoxis against some of the other tools available in the marketplace, the functionality that Celoxis brought to the table was the biggest winner, no other tool really competed against the capabilities that Celoxis offered.
They picked Celoxis for the following reasons:
Celoxis was cloud-based and web-based solution that could securely house all of their project data.
With Celoxis, they had a central location for all the stakeholders and teams to communicate, work out the timeline, and address issues together.
Celoxis helped them prioritize what's important thereby allowing their teams to spend time where necessary.
Celoxis had all the capabilities that Connect Assist was looking for - interactive Gantt, resource load chart, weekly timesheets, issue tracking, task progress updates, file uploads and sharing of project plans.
Celoxis also allowed the team to take their focus off tedious, duplicative tasks and devote more time to their actual project activities and deliverables.
Using Celoxis' robust reporting infrastructure, they were able to accurately report on the time spent on projects and tasks for the purpose of measuring efficiency and margin.
Celoxis was competitively priced for all the capabilities and flexibility it offered.
A Quote from the Interview
"Celoxis is a great, fully featured project and resource management, and issue tracking tool. We are using Celoxis for almost every aspect of our day-to-day work. Celoxis has become a lifeline for our business."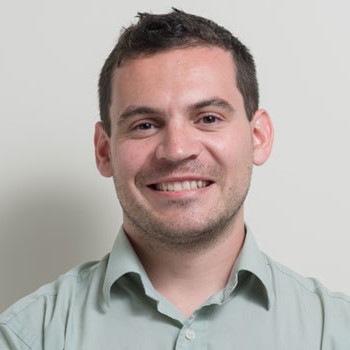 - Stephen Pickett, Professional Services Director, Connect Assist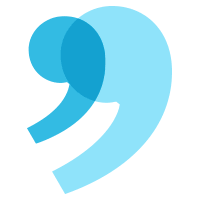 How Celoxis Solves Their Business Problems
---
Without Celoxis, the teams at Connect Assist were really challenged to ensure that their projects hit their deadlines.
In particular Celoxis helped them with:
Allowing internal stakeholders to participate and view project progress and monitor any risks.
Allowing clients to access a free client portal where they could get real-time updates about their projects and could collaborate with the project teams.
Allowing executives to track time spent on client projects and measure resource efficiency and project margins.
Effective resource scheduling based on resource availability.
Using Expenses to keep track of project costs related to equipments, legal and other travel related expenses.
The visually interactive Gantt Chart that automatically handled project timelines and gave realistic project finish dates.
The weekly timesheets and timers that allowed their teams to accurately track time.
Integrated Issue tracking system that allows them to capture, track, and resolve issues throughout the entire development process. Having this single source of truth of all issue types helped their teams prioritize against the big picture goals, while continually delivering value to their customers.
Eliminating multiple platforms and using a single system to manage all of their project management activities and processes.
What They Like About Celoxis?
Connect Assist found in Celoxis, a robust and comprehensive system, that would allow them to drive up project efficiencies and optimize their entire value chain. It was also easy to get started with, easy to use, and low-cost—making it a low-risk investment.
Key Celoxis features that Connect Assist is taking advantage of include:
Deadline Alerts
With deadline alerts and other schedule health indicators, the managers can ensure that projects are delivered on time.
Resource Load Chart
The cross-project resource workload chart enables the managers to identify resource bottlenecks and quickly see how much work each team member has and how much capacity they have to take on additional work.
Free Client Portal
The free client portal allows their customers to log in and view project status in real-time and also collaborate with the teams.
Shareable Gantt Reports
Managers can easily create and share project timelines and snapshots with their executives and clients.
Team Collaboration
Using project discussions, task comments and in-app notification center, it becomes easy to stay up to speed on what's going on, and for teams to share their progress. Using @mention comments, they can also keep their conversations focused.
Weekly Timesheets and Timers
Celoxis makes time tracking simple for their teams with integrated timers and timesheets.
Updating Task Progress via Email
Teams can easily update task progress straight from their emails without logging into the application. This makes things very efficient for team members and eliminates wasted, unproductive time.
Expense Management
The integrated expense module makes it easy to track billable and non-billable costs with line-item expenses.
File Sharing
Teams can easily upload project files or link live documents from Google Drive directly to their tasks and projects.
Issue Tracking
Connect Assist uses the out-of-the-box issue tracking app for tracking and managing all of their project issues. This gives their teams a single view of all issues and ensures that they are working on the highest priority items first.
The Results
The value provided by Celoxis was instant, especially for upper management. It gave them an immediate picture of all upcoming projects, the available resources, and visibility into the status of all projects and where people were spending their time. Project estimates improved greatly, which was pretty impressive given their past track record.
Some key reults included:
Significant Time Savings
The managers at Connect Assist do not nearly spend as much time gathering data from different sources, determining the status of projects and preparing executive reports. Using Celoxis they are able to achieve almost 38% reduction in manual effort leaving them with more time to focus on their project delivery.
Faster Project Delivery
Connect Assist's adoption of Celoxis gave them immediate and real-time visibility into their project priorities, issues and deadlines. The end result being that projects are being delivered faster, with fewer assumptions and better estimates for similar tasks in the future.
Cost Savings
By adopting Celoxis, Connect Assist was able to save almost 15 hours per manager per week resulting in annual cost savings of $784K.
Strong Return on Investment
Celoxis gave Connect Assist a comprehensive and robust project management system that immediately drove up efficiencies in the organization. Although, they could not quantify it, they believe that Celoxis is delivering a strong return-on-investment.
Get Started With Celoxis
Thousands of businesses have chosen Celoxis to power their projects — join the family.