70%
Increased Manager & Coordinator Productivity
300%
Increased Project Planning Efficiency

About Inferência
Inferência was created in 2003 with the mission of providing management advice and financial planning services to SMEs. They are full-service management consulting ranging from economic studies and financing to investment projects and management control systems.
With offices in Lisbon, Oporto, and Aveiro, Inferência has focused its activity on the need to balance the rigor of the technical approach with the continuous search for new solutions and business, to take advantage of the experience acquired in the different projects to continually improve the job.
Their Challenges
---
Back in 2003, when the company was established, they had a small team of 5 people handling projects. At that time, they used Microsoft Excel from a perspective of high-level planning for these projects. Back then, they did not have a real need for detailed project planning and even communication was pretty manageable within their small team. But, as the company started to grow, the team got larger and planning projects started becoming quite laborious and error-prone in Excel.
"In Inferencia we work with a continuous flow of small to mid-sized projects that we have to manage in parallel," said Luis Reis, CEO of Inteliesse - Business Analytics, one of their five Business Units. Luis' team develops customized solutions for analytical applications and management control solutions. "We have between 30 and 60 projects active projects and are based on a dozen templates, give or take," added Luis. That's when the company realized that scaling with Excel was not the right direction.
Their key challenges included:
Project Tracking and Control
As their projects grew in numbers, tracking and controlling all project activities started to become a nightmare. Their project coordinators started spending more than 50% of their time on weekly planning and control activities, leaving them with little or no time to focus on their work. They had to reduce their planning cycles to three weeks just to reduce the coordinators' overheads. Keeping the project plans up-to-date was becoming increasingly challenging day by day.
Absence of Data-driven decision making
Their current Excel-based systems lacked the inherent data-driven decision-making capabilities. With the project coordinators updating project plans, and manually entering all the project-related information, the system was becoming error-prone and a bottleneck for Inferência's growth.
Resource Management
With the increasing number of clients and projects, the need was felt to pay more attention to how their resources were being utilized across projects, and how effectively they could move them around.
Timesheets
The company had no clue as to how the team was spending their time on various project activities. They could not report on planned vs actual time spent on various project activities or understand deviations. This also affected future project estimations.
Missed Deadlines
It was difficult to find the right data and keep various stakeholders updated on the projects. The lack of a comprehensive approach to project management resulted in a major lack of visibility into project status, resulting in frequent errors and missed delivery dates.
Portfolio Planning
With a number of small to medium projects running in parallel, they needed a more centralized approach to manage them and align the decision-making process for estimating and planning future projects. They needed the centralized visibility to help planning and scheduling teams to deliver projects and programs along with a framework for issue resolution and risk mitigation.
Why Celoxis ?
With these challenges in mind, Luis and his team decided that it was time to look for a tool could allow them to reduce the time spent on planning and control of their project portfolios and also increase the planning cycles.
They evaluated Bitrix, Zoho, Microsoft Project, Wrike and Clarizen, in addition to Celoxis. The team felt that MS Project focused more on complex individual project planning and lacked the facilities and tools to provide for more comprehensive portfolio management. Bitrix, Wrike, Zoho, and Clarizen, on the other hand, were more oriented towards team collaboration and communication than to project portfolio planning, management, and control. In their evaluation of Celoxis, they strongly saw that the tool adequately covered their needs for the better project and resource planning and control and more effective portfolio management.
They picked Celoxis for the following reasons:
Celoxis provided a centralized location for company-wide project oversight.
It enabled dynamic human resource planning and allocation for their busy task-oriented teams.
The platform came integrated with easy-to-use timesheet reporting capabilities.
The visual Interactive Gantt chart was fast, responsive and could effortlessly handle any level of detailing that some of their projects required.
Celoxis provided an all-in-one solution to Inferência's challenges around portfolio planning and control.
Celoxis provided a variety of views into active projects.
Celoxis gave them a convenient platform for issue and risk management.
Celoxis came packed with powerful reporting capabilities and visual charts for real-time decision making.
Celoxis was web-accessible and very easy to use.
Celoxis offered functionalities and capabilities that best met the company needs at a reasonable price.
A Quote from the Interview
"In our regular activity we keep an average of 50 simple projects active. Celoxis allows us to keep an updated view on the project portfolio and resource pool usage, while at the same time allow us to do detailed planning and control on individual projects. Using Celoxis we do weekly revisions on our detailed 8 to 12 weeks ahead project planning and resource assignment."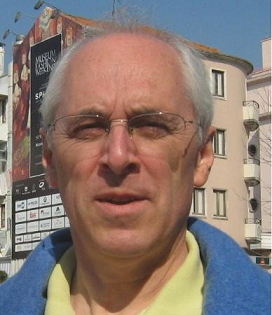 - Luis Reis, CEO (Inteliesse - Business Analytics), Inferência.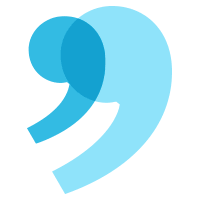 How Celoxis Solves Their Business Problems
---
Celoxis project management software delivered the robust capabilities Inferência required for scheduling tasks, timekeeping, monitoring individual resources and analyzing how those resources were being utilized across project portfolios. This led to benefits including a real-time picture of project performance, greater accuracy in assessing resource utilization, and greater efficiency in planning projects. "We are using Celoxis for five years now, and the results are rather interesting," said Luis.
The key business benefits included:
The consistency and visibility that Celoxis brought in allowed Inferência executives to better negotiate delivery dates with new customers and to almost eliminate missed deadlines in delivering projects.
Managers and coordinators were able to increase the project planning period to almost 8 weeks, which means that they could efficiently and confidently plan for 2 months ahead of them.
With early warning indicators and visual cues into a project's health, the managers and executives could get real-time insights into early detection of planned work deviations or planned delivery dates.
Managers could accurately track planned vs actual effort across various projects and provide real-time project status to people in different roles in the company.
Celoxis established accurate resource allocation capabilities, which improved the overall responsiveness and effectiveness of the teams.
It also improved resource allocations and reduced bottlenecks across multiple projects.
Celoxis increased efficiency and productivity by using time tracking as the primary function for overall analysis.
Improved overall operational reporting and executive reporting.
Celoxis, being extremely customizable, helped improve business processes around issue and risk management.
What They Like About Celoxis ?
Celoxis, as a project management platform, helped Inferência with the efficiency and transparency the management team needed to plan projects and track their progress in real time. They were able to accurately plan and track projects, immediately identify problems, and track tasks and resources more efficiently.
Key Celoxis features that Inferência is taking advantage of include:
Interactive Gantt
Inferência uses the Interactive Gantt chart extensively to plan and manage all of their projects. Through this, they could also achieve clear task assignment to individuals on the team and also monitor task deviations from the planned dates.
Resource Load Chart
The dynamic resource load chart streamlines the human resource planning for all Inferência projects. Managers and executives can instantly visualize cross-project workload and ensure that the resources are adequately balanced to handle the project work.
Weekly Timesheets
Using easy-to-use weekly timesheets, the team was able to accurately enter time spent on different tasks and other activities like project-related issues. They could also account for non-project time like vacation, holidays and other administrative time. Celoxis simplified timesheet data collection and processing for tracking organizational KPIs.
Project Views
Project views helped managers see various aspects of the project in real-time and act accordingly. These views also helped project managers to dig deeper and monitor various KPIs without leaving the project work area.
Visual Drill-down Charts
Drill-down visual charts gives Inferência management real-time and 360-degree view into different aspects of management and control including tracking monthly resource utilization, planned vs actual efforts, average work per task or project type, and other deviations from planned efforts.
Portfolio Dashboards
Using portfolio dashboards, executive stakeholders have real-time visibility into their client portfolios including project schedules, risks and other trends.
Project Requests
Project requests gave the team a standard process for creating and assigning project requests and routing them for approval. This eliminated all the inefficiencies from their earlier ways of project intake.
Capacity Planning
The capacity planner helped managers to accurately track the capacity of their resources and whether they could take on additional work. This helped in streamlining incoming new projects quickly and also helped the team get work done faster.
Risk Management App
Using Celoxis' Risk assessment chart and risk register, executives and managers could get a better understanding of the kinds of risks their projects were facing and their possible consequences. They could also account for other unforeseeable events and plan for risk management with a response plan.
Issue Tracking
The issue tracking app enables them to channelize all their project issues and prioritize them effectively while also maintaining a history of all issues.
The Results
Time savings on Weekly Planning
Prior to Celoxis, the project coordinators were spending almost 50% of their time on weekly planning and control activities. With Celoxis, they were not only able to reduce this effort to 6 hours per week but also increase their planning periods to 8 weeks.
Better Client Negotiations
With Celoxis, the project managers and coordinators could plan 8 to 12 weeks in advance, which was not possible with their Excel spreadsheets. Earlier, using Excel, they couldn't plan for more than 3 weeks. This proved to be a rather important improvement achievement as their sales teams could now negotiate delivery dates with new customers and minimize missing deadlines.
Improved accountability
Celoxis improved task accountability with clear task assignments and everybody knowing what's on their plate. This helped improve overall accountability and productivity since everybody was clear on their priorities, workloads and deadlines.
Get Started With Celoxis
Thousands of businesses have chosen Celoxis to power their projects — join the family.