50%
Increased Work Productivity
$211 K
Annual Cost Savings

About Intergroup Engineering
Intergroup Engineering is a consultancy and design company specializing in infrastructure projects financed by European Union in Romania. Established in 2000, the company has a solid and experienced team of 55 specialists and 27 collaborators working to provide consulting, engineering and technical assistance services to complex infrastructure projects such as designing roads, bridges, water and wastewater networks, waste management systems, various civil and industrial buildings.
Since its foundation, Intergroup Engineering has contracted and delivered over 290 projects from various fields worth more than 1.7 billion euros for its clients.
Their Challenges
---
Dealing mainly with infrastructure projects that were financed by the European Union, Intergroup Engineering was committed to offering services to the highest standards of professionalism for their clients. Apart from the actual project delivery, they also wrote the entire documentation that was necessary to apply for funding and financing these projects by the European Union. Because of this, document management was a key component for their overall business success.
The systems, tools and manual methods that Intergroup Engineering used made management of projects a lot harder. Their main issues included:
Poor Project Tracking & Visibility
Their existing systems and processes prevented the project managers from adequately tracking project schedules and adjusting to changing priorities. They did not have a clear picture of the entire project plan or knowing what's critical. To make things even harder, it was difficult to find the right data and keep various stakeholders updated on the projects. This resulted in a major lack of visibility into project status and day-to-day tracking causing several projects to miss deadlines.
Lack of Communication and Collaboration
Without a formal channel for collaboration and communication between the various departments, there was simply no way to keep track of the progress and accountability. This led to more of information silos or communication lost in transit, with less and less control over the project delivery.
Poor Resource Management
The executives and managers did not have any visibility over the resource load. With an increasing number of projects, it was also getting more and more difficult to allocate resources to different projects and tasks without causing conflicts and overallocations.
Inadequate Document Management
Much of their projects also involved preparing entire documentation that was required to apply for funding to the European Union. Most of their projects were obtained through tenders organized by the clients which are public or state companies. The lack of a centralized repository for creating, managing and revising these documents was a major challenge for the company.
Expense Tracking
Without a formal project management tool that could track costs and expenses, the project managers and executives often turned a blind eye to project expenses, the result of which being that most of their projects were running over budget and was reflecting poorly on their teams.
Inefficient Task Management
The teams working on various projects did not have an effective way to knowing what's on their plates and the different priorities of work. This caused a significant dip in productivity.
Why Celoxis ?
While looking for a overarching solution to address their project management woes, Intergroup Engineering evaluated a number of software, including some of the popular ones in the marketplace. One of their key requirements, however, was that they wanted a solution that could be hosted on their servers. They were required by law to locally store their data. This automatically cut down the number of options they could evaluate. A solid document management system was next important aspect. Pricing and ease of implementation followed not too far behind.
Their team and managers demanded that the tool actually ease their day-to-day work and improve cooperation and collaboration between departments. Their executives wanted a robust reporting system that could give them insights on resource loads and improve overall productivity.
In their software evaluation, Robert Banciu, the PMO Director at Intergroup Engineering and his team evaluated a few other PM systems, and Celoxis responded best to their needs.
Their reasons for choosing Celoxis were:
Celoxis offered an on-premise installation that offered a significantly lower TCO than the other on-premise systems Intergroup was evaluating.
Installation of Celoxis on their local servers was a snap. They system was up and running within a few hours.
Celoxis was extremely intuitive and had a very simple interface. It was very easy to use. "For me it took about 12 hours to learn Celoxis so I can explain it to others," said Robert. This helped in rapid user onboarding.
The document management and collaboration capabilities in Celoxis were robust, yet flexible enough to be tailored to their organizational requirements and processes.
Celoxis' powerful reporting engine put comprehensive, real-time project analytics and resource load insights within reach for Intergroup Engineering's executives.
A Quote from the Interview
"Implementing Celoxis raised our productivity by almost 50% and also made our work much easier. We now have a clear picture of all projects, their resource loads, documents and expenses for each projects. Also the efficiency between people from different departments working on a project has improved because they have better communication and an efficient working environment."
- Robert Banciu, PMO Director, Intergroup Engineering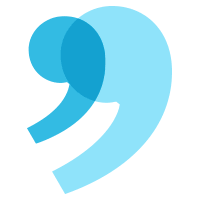 How Celoxis Solves Their Business Problems
---
Celoxis gave Robert and the rest of the PMO team at Intergroup Engineering a level of visibility and insights into their projects that was not possible with their previous methods and systems. It was the first formal project management tool their organization ever used and the PMO was quite excited about the promise it brought in. The key business benefits included:
With Celoxis the managers have a good overview of what their team is doing. Detailed and real-time reporting provide visibility into all important aspects of the projects and committed workloads.
Using the collaboration capabilities in Celoxis has dramatically improved the communication between different departments of the company. All the communication is now contextual to the project and work activities, and in real-time.
Executives now have a clear picture of the existing resource commitments and workloads. "With Celoxis, we have a greater clarity into our resources, and we have been able to plan our incoming projects more efficiently," says Robert.
With early warning indicators and visual cues into a project's health, the PMO could get real-time insights without going into each and every project.
The comprehensive document management capabilities has helped Intergroup Engineering house all of their extensive project-related documentation securely in a central location with version control. All of these files are easily accessible.
Celoxis has helped bring accountability into their project-related expenses.
With customizable dashboards, teams can easily see what's relevant to them and update what's relevant to them all from one place. They know what they are supposed to work on and by when. All of this has effected towards a more efficient work environment.
What They Like About Celoxis ?
Prior to Celoxis, the teams at Intergroup Engineering were struggling with juggling priorities, employee productivity, document and resource management.
With the implementation of Celoxis, visibility of work activities increased, collaboration was smoother and the executives had a clear overview of their resources.
Key Celoxis features that Intergroup Engineering is taking advantage of include:
Document Management
Celoxis' secure and robust document management software helped project members to reach important files – anytime and from anywhere. They could easily manage all of their project-related documentation in one place and keep track of file versions easily.
Resource Load Chart
The dynamic resource load chart gave managers and executives a complete picture of their resources and improved resource allocation to ensure projects are delivered on schedule.
Interactive Gantt Chart
Intergroup Engineering's infrastructure projects were often very large and involved task hierarchies with several levels of nesting. Celoxis' Interactive Gantt Chart made it super easy for their managers to plan and track projects thus improving project management for greater efficiency and productivity.
Visual Health indicators
With Celoxis' superior RAG indicators, the project managers and executives knew well in advance if projects and tasks were at risk of time missing deadlines or exceeding costs and could proactively make adjustments as necessary.
Status Updates
Managers could quickly request for work updates from their team without holding team meetings or sending out separate emails. Team members could easily update their status by simply replying to the status update emails they would receive from Celoxis without having to log in. This tremendously increased the ability to accurately track project status and team dynamics.
Reporting and Dashboards
Real-time reports and drill-down charts provided 360-degree visibility into all areas of the project lifecycle at Intergroup Engineering. Project status, resource utilization and project expenses reports are periodically generated for their executives. Dashboards helped their managers to monitor project health, locating work information and requesting status on work all from one place. Personal team dashboards also helped team members stay on top of their work assignments and collaborate with other teams allowing them to be more self-sufficient.
Project Discussions and @mentions
Contextual project discussions and @mentions helped teams collaborate more efficiently without using different applications. All communication was contextually present within the project and made it easy to stay up to speed on what's going on.
Expense Management
Intergroup Engineering's infrastructure-related projects often involved heavy expenses. Using Celoxis' expense management capabilities and approval workflows, the organization was able to accurately keep tabs on ongoing project expenses and stay under budget.
The Results
Improved Team Effectiveness and Productivity
With the improved visibility and clear priorities, Intergroup Engineering was able to align their teams to get 50% more work done and deliver with confidence.
Lower Operational Costs
The improved productivity and team effectiveness directly translated to lower administrative overheads and operational costs. Using Celoxis, the organization was able to achieve significantly lower operational costs, almost to the tune of $211K in annual savings.
Accelerated Cross-Functional Collaboration
Celoxis' transparent collaboration platform fostered better communication between the different departments and creating an efficient working environment at Intergroup Engineering. It fully replaced email and phone calls for project communication.
Increased On-time Project Completion
Moving from their old systems to Celoxis gave managers and executives a clearer picture of the active projects, the resource load, document workflows, and project expenses. This meant that everything was well coordinated and helped projects being completed by certain dates. While they could not quantify this for us, they reported a marked improvement in on-time project completion rates.
Improved customer satisfaction
Intergroup Engineering was able to reduce time on client reporting and instead, focus on achieving clients' strategic goals.
Get Started With Celoxis
Thousands of businesses have chosen Celoxis to power their projects — join the family.