300%
Increased On-time Delivery
50%
Increased Quality Improvement

About NKI Ltd.
Ngai Kwong International Ltd. (NKI) is a world renowned manufacturer that transformed itself from manufacturing plastic toys in the 1950's to household appliances in the 80's and became a quality OEM manufacturer and caretaker of famous international brands in the 90's.
Millions of products under well known international brand names have been produced and sold by NKI. It has successfully completed hundreds of products across different levels of complexity and sizes under many international brands that are still selling in major retail chains today.
NKI's extensive clients include Electrolux, Eureka, Procter & Gamble, Swissmar and InStyler. The company is headquartered in Hong Kong and employs over 3500 people.
Their Challenges
---
NKI had a long standing history of using project management tools. They first started with a homegrown solution and soon moved to Microsoft Project because of the cost of maintaining the solution. Their journey with Microsoft Project was also short-lived due to the inherent challenges and inconsistencies it brought into the product development and engineering groups over cost and utilization. All of this resulted in a move to something more centralized and the company started to use ProjectManager.com. NKI as an organization was not mature enough to move to an advanced project management software. ProjectManager.com helped streamline some of project management challenges the company had around managing project schedules, Gantt charts and to dos. However, what ProjectManager.com did not provide was transparency of data, flexibility in usage and scalability for a growing organization.
"I have to admit that when I was taking over NKI's operations, our organization was a very very immature concerning processes, concerning processes flexibility, concerning program management," said Tomasz Kowalski, COO of NKI Ltd, "and one of my main responsibilities coming in was to ensure a strong focus on program management and data-driven decisions."
Their key challenges included:
Absence of Data-driven decision making
At the time when Tomasz joined NKI, the entire organization ran on stories. There were no facts or figures, and management would simply react to human emotions and opinions about projects, processes and people. Tomasz felt that there was a strong need to have data support the project decisions that were being taken at NKI. There was a strong need for data transparency and a platform to ensure data-driven decision making.
Resource Management
NKI was not mature enough in this area. However, with the increasing number of clients and projects, the need was felt to pay more attention to how their resources were being utilized across projects.
Lack of Detailed Project Plans
For NKI, each project was unique. One coffee machine project was different than than the second coffee machine project. One project would take 10 months to complete, while the other could actually take 3 years. To ensure accuracy and success, the teams at NKI needed very detailed project plans with extensive milestone tracking. The existing tools that NKI used did not offer the flexibility of detailing out the project plans to the level that NKI needed.
Security and Isolation of Projects
NKI as an organization was divided into several business units. Several projects, especially in the prototype stages needed restrictive visibility within the organization. ProjectManager.com did not offer this level of security to manage the projects.
Costing and Billing Anomalies
With a massive number of projects going on all the time, everything from sourcing to billing and quality was linked. Errors in one area would quickly propagate downstreams causing unacceptable tolerances with no accountability. This was turning out to be a nightmare to the organization.
Reporting Errors
Manual reporting produced errors and resulted in missed deadlines. Projects could miss their deadlines, and then there was a lot of sweat, blood and overtime just trying to catch up.
On-Premise Solution
With growing business and legal requirements, NKI needed to move to an On-premise solution for their project management activities.
Client Collaboration
NKI needed a platform for clients to log in and monitor project progress transparently. They needed project portals to share project work with external clients, and collaborate with them in a secure way.
Why Celoxis ?
With these challenges in mind, the teams at NKI Ltd. evaluated 40 different software in terms of trials, including Clarizen, Jira, Asana, Basecamp and Wrike. Their criteria was clear: they needed a scalable on-premise solution that offered transparency of data, flexibility in usage, customization, data-driven insights and client collaboration.
They picked Celoxis for the following reasons:
Celoxis had an On-premise installation and it was web-based.
Celoxis was a central hub for all their projects, financials and resources, allowing them to derive insights and make decisions purely on the information and rich data that the platform offered. Tomasz was particularly attracted by the robust reporting infrastructure and all the configurability it gave to the administrators and managers.
While at first, Celoxis seemed a bit complex and advanced to their less matured organization, a subsequent deep dive revealed that Celoxis essentially had all the capabilities around customization and process management, which NKI could leverage as they scaled up.
The visual Interactive Gantt chart was fast, responsive and could effortlessly handle any level of detailing that some of their projects required.
Celoxis provided an all-in-one solution to NKI's challenges around costing and billing inconsistencies.
Celoxis not only provided a project management platform but also gave NKI a robust system of accountability in terms of tolerances, standards, right level of documentation, etc. that was crucial in their product development processes.
A Quote from the Interview
"Celoxis has helped us make data-driven decisions and improve collaboration with our suppliers and clients. Using the formula fields we have been able to write mini-algorithms to help automate most of our quality assurance checks and processes."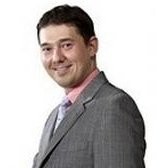 - Tomasz Kowalski, Chief Operating Officer, NKI Ltd.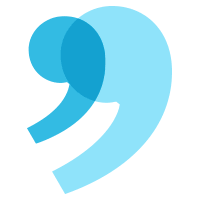 How Celoxis Solves Their Business Problems
---
Celoxis gave NKI Ltd. a robust and scalable platform for project management, client collaboration and automating several quality processes. The biggest benefit from using Celoxis was around automating most of their quality processes to improve on-time delivery of products.
The key business benefits included:
Scheduling was pretty solid and in tune with the nature of products manufactured by NKI. They could easily develop and monitor project plans with as little as 50 tasks to as high as 600 tasks and subtasks.
With early warning indicators and visual cues into a project's health, the managers and executives could get real-time insights without going into each and every project.
Using custom fields and reporting capabilities, NKI was able to enforce processes and accountability checks into their quality processes increasing their on-time delivery exponentially.
Being a comprehensive PMO platform, NKI was also able to harness the power of Celoxis in areas of Project Status Reporting and Document Management.
NKI was also able to improve resource allocations and reduce bottlenecks across multiple projects.
Celoxis enabled NKI to create and monitor several KPIs to ensure smooth progress of projects.
Celoxis evolved more as an ecosystem not only for managing projects, but also managing their bill of material, suppliers, quality-related checks and processes, and collaboration with the entire value chain. Today, Celoxis helps NKI to communicate with engineers, quality specialists, clients and suppliers by providing a single, and easy-to-use platform.
What They Like About Celoxis ?
Celoxis came in at a time when NKI felt the need to move to a more centralized and scalable project management platform. Celoxis transformed the entire culture in NKI to shift from feelings, beliefs and emotions to accurate data-driven insights and decisions.
"Every single discussion that I have in the company right now is actually reduced significantly in terms of its time because people know that when they talk to me there is no I feel, there is no I believe, there is no I think; there's only I know and here's the information, and here's the data to support my statement, and I don't like this, this and that," adds Tomasz, "so then the organization can actually be very efficient. And Celoxis actually is one of the tools that immediately and clearly shows what this current situation is."
Key Celoxis features that NKI is taking advantage of include:
Interactive Gantt
NKI uses the Interactive Gantt chart extensively to manage all of their products and projects. They could easily create and monitor projects with several levels of detailing and nesting.
Resource Load Chart
The dynamic resource load chart helps NKI managers visualize cross-project workload and ensure that the resources are adequately balanced to handle the project work.
To Dos
NKI extensively uses To Dos to detail out project-related activities. They have in fact customized the out-of-the-box To Do app to include steps ensuring accuracy of estimation.
Project Views
NKI has created a number of custom project views to improve operations and help teams see various aspects of the project in real-time and also to be able to effectively manage their own time. Some project views are also shared with clients and are helpful in understanding the overall updates of the projects in terms of schedule and in terms of issues that may arise over the course of the project implementation.
Client Collaboration
Client collaboration and sharing reports with clients to ensure transparency is embodied in the culture at NKI. The free client portal is extensively used to share project milestones, issue summaries and to also collaborate in real-time through project discussions. "Once a project begins, all communications flow through the easy-to-use channel that Celoxis offers," adds Tomasz.
Custom Fields
NKI utilizes a number of custom fields to feed in data from their SAP systems and feed out a number of KPIs and checks to streamline their quality processes.
Formula Custom Fields
Formula custom fields is a blessing in disguise for NKI. They have developed complex algorithms using formula fields to automate a number of time-consuming quality checks such as incoming quality assurance, acceptable quality limit, pre-shipment inspections and plastic quality assurance. Automating these steps for acceptable quality assurance has improved the overall performance of operations and productivity of the quality inspectors.
Custom Apps
NKI extensively uses custom apps in all facets of their operations. In project management, they use it to improve accuracy of estimation through use of customized To Dos. Throughout quality inspection cycle, they have a verification summary report to structure all the issues that are discovered during product development process. This helps them actual defect rate, identify root cause, number of occurrences, etc.
Drill-down Charts
Drill-down visual charts gives NKI management real-time views into cost controls, client-specific product deployments, and schedule volumes. Charts also help NKI get insights around supplier concentration and supplier audits to effectively manage suppliers.
Requestor Field
Through the different types of issues during the manufacturing process, NKI uses the requestor field attached to different custom apps to monitor the performance of quality engineers whether they are actually aware of the number of issues the products have at the quality side.
The Results
Improved On-time Delivery
Prior to Celoxis, the team's on-time delivery was around 23%. That means out of every 4 tasks, 3 were delayed. With Celoxis, the on-time delivery rate went up to 93% within a year.
Improved client relationships and customer satisfaction
The automation that Celoxis brought in resulted in improved relationships with their clients and resulted in greater customer satisfaction. "Our SAP system had a lot of data concerning how many inspections would pass or fail basing on the manual inputs by quality engineers. When we created algorithms in Celoxis using the custom fields, we realized that the difference between the algorithm judgment and the judgment which is done by people basing on past inspections is 50%," adds Tomasz, "It means that 50% of the parts that were accepted by our incoming quality assurance teams were failed by the algorithms put in place inside Celoxis. So of course we became more precise with our quality."
Improved accountability
Celoxis improved visibility and accessibility of project data and enhanced communication between business units increasing efficiency and transparency between the company and their clients.
Supported lowering company's operational costs
Celoxis helped standardize and automate a number of quality processes, lower operational costs at various levels and help sustain the overall growth for the company.
Get Started With Celoxis
Thousands of businesses have chosen Celoxis to power their projects — join the family.