25%+
Increased Project Management Efficiency
20%+
Faster Business Insights

About NTI Solutions
NTI Solutions is a Network/Telecommunication/Security solution integrator headquartered in Beauvais, located in the Picardy region of France. For over 20 years NTI has been helping clients to be more innovative and responsive, making the most of their System and Network infrastructures.
NTI offers a full range of services, from consulting to operation, to provide a relevant response to market issues. Their clients include Colgate, Continental AG, Atlas Copco and Mitsubishi Electric among several international brands.
Their Challenges
---
NTI Solutions is a projectized organization. They manage implementation and migration projects of different sizes ranging from a few days to multi-year deployments. Each project manager managed on an average between 5 and 8 projects in parallel from different clients. Being a projectized organization, their managers were quite autonomous in their actions and managed the allocation of resources directly.
NTI Solutions was using Microsoft Project and Excel for their project management activities. With these two solutions, they did not have a "single" environment to manage all aspects of their projects ranging from planning to reporting to client billing and project documentation. The use of multiple tools and channels resulted in their teams getting caught up in a tidal wave of confusion often leading to repetitive actions and tedious tasks. Moreover, with each project manager being autonomous there was limited exchange of information, which made it more difficult to streamline project planning and resource management. Their key challenges included:
Multiple Systems
The use of multiple systems and channels made it extremely difficult for NTI Solutions to have a single source of truth for all of their projects. As the company grew, it became apparent this system was inadequate. There was no way to view all project schedules from one place. It was also difficult to locate various documents related to multiple projects. All of this bred inefficiencies into their processes and impacted productivity.
Limited Reporting
Reporting was extremely inflexible and limited. Collecting data from Microsoft Project and ad hoc spreadsheets for reporting was becoming a challenge that was affecting decision making.
Lack of Unified Project Planning and Tracking
NTI's project managers typically captured the required tasks in Microsoft Project or Excel at the start and then managing the work as they saw fit. They did not have a standard tool-set or methodology for project management. With each project manager being autonomous with their projects and using Microsoft Project desktop, a single-user application, they lacked a unified planning process causing them to do a lot of repetitive project planning. They also experienced difficulty tracking multiple project schedules.
Poor Resource Management
With no way of viewing cross-project resource workload, managers needed to communicate over emails, chat or telephone to identify resource availabilities. This was highly inefficient as it introduced unnecessary wait times in planning and caused several challenges with over and under resource allocation.
Lack of Communication and Collaboration
Their field engineers often did not have a clear understanding of their planned tasks and hence did not know what was expected of them. Lack of clear communication channels also led to no communication between project managers and stakeholders leaving them clueless about the status of projects causing an increasing number of project failures.
The bottom line was that NTI Solutions needed to be more efficient at project management and communication.
Why Celoxis ?
When NTI decided to search for cloud-based project management software, they agreed to evaluate only best-of-breed software solutions. After evaluating a number of tools, they determined Celoxis was the best application for managing their projects. Celoxis easily integrated into their day to day operations and instantly eliminated the need for multiple systems. It could securely house all of their project data in one place for seamless access and availability. It offered a web-based solution that could be accessed from any location via any web browser.
For NTI, Celoxis was a platform of choice because:
Celoxis was extremely flexible, customizable and scalable to better fit the company's business processes.
It was cloud-based and web-based solution that could securely house all of their project data and eliminated the need for multiple systems.
Celoxis helped NTI's field engineers to access, view and update projects and tasks from any browser or mobile, anywhere, at any time.
It provided their managers and executives with full visibility into all project schedules from one place.
Celoxis' powerful and customizable reporting engine put comprehensive, real-time project analytics and dashboards within reach for NTI's managers and executives. This allowed them to create customized reports and present preferred information as and when needed.
Celoxis provided real-time transparency to effectively manage resource workloads.
Celoxis enabled NTI's customers to have real-time monitoring of their projects through dedicated client portals.
Celoxis' interface was easy-to-use for their teams.
A Quote from the Interview
"Celoxis has quickly become an indispensable tool for us. It allows us to track all phases of the project, assignment of tasks, reporting to our customers and also to management. Their technical support team is always available to answer our questions and take into consideration our requests for changes."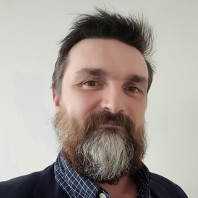 - Pascal Dereux, Director of Operations, NTI Solutions.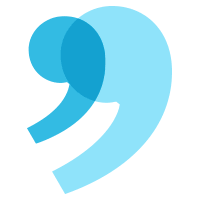 How Celoxis Solves Their Business Problems
---
"What I liked about the Celoxis solution was the ability to group all aspects of the project in a single tool and customize / administer it very easily from a web interface," explained Pascal Dereux, Director of Operations at NTI Solutions. "I am not a developer, but without that I was able to set up dashboards and customize reports specific to our projects and create a method of common management," he added.
NTI is currently using the project management, resource management, apps, collaboration and reporting capabilities of Celoxis. Celoxis gave Pascal and the rest of the team at NTI a level of visibility and insights into their projects and resources that was not possible with their previous systems.
The key business benefits included:
Previously, project managers were repeatedly rebuilding similar projects. There was no intellectual capital that was being reused. Celoxis now allows them to create a repository for this intellectual capital (project templates, assets and files) so that their managers do not have to reinvent what is already being done or used.
Celoxis provided the much-needed transparency and consistency that the management needed so they could track project progress and assess resource availability in real time.
Celoxis gave NTI's management a complete and standardized view of all projects in order to be able to steer the activity more effectively.
Celoxis streamlined resource allocations and utilization for better margins and more cost-efficient operations.
Celoxis improved collaboration among the managers, management, field engineers and clients through project discussions and task comments.
Celoxis saved NTI's project managers immense time on scheduling tasks, monitoring progress and reporting on project status.
NTI's field engineers were able to get real-time updates about their work activities and could easily communicate with their managers on-the-go.
Eliminating multiple platforms that could not support their project management activities and using a single system to bring visibility and accountability to all their projects.
A system that was easy to setup, easy to use, highly customizable to their specific needs and scalable in a sense that it included advanced features the company could add as required.
What They Like About Celoxis ?
Celoxis is being used extensively by managers, management and field engineers alike. "Our project team manages many projects in parallel with different sizes, contexts, and requirements. Celoxis, as a real Swiss army knife, allows us to adapt to the particularities of each one of them, while allowing us to standardize our monitoring and reporting method," said Pascal.
Key Celoxis features that NTI Solutions is taking advantage of include:
Interactive Gantt
Celoxis' interactive Gantt Chart helped their managers to effortlessly plan and manage project plans. The real-world scheduling based on dependencies, constraints, and resource availabilities gave them a clear visibility of dates and time frames.
Dashboards and Reports
Real-time reports provided visibility into all important projects. Leveraging built-in reports and dashboards, they could gather 360-degree real-time insights around project health and team utilization. Charts helped management to drill-down into specific areas to gain valuable insights and take informed decisions.
Resource Load Chart
The cross-project resource workload chart enabled the managers to quickly identify resource bottlenecks and reshuffle work among the team.
Document Management and File Sharing
Celoxis centralized all project files, assets and information that project managers and team members could access anytime from anywhere.
iCal
The iCal feature allowed NTI's field engineers to receive their planned tasks directly in their calendars without having to log into Celoxis.
Project Templates
Project Templates help NTI's managers to standardize processes and initiate projects with ease reducing repetitive work.
Custom Apps
Being a network and telecommunication solution integrator, NTI had a number of processes for very specific needs. They could easily map all of them into Celoxis using Custom Apps, thereby using a single system for project and process management.
Custom Fields
NTI Solutions extensively uses custom fields including formula fields to capture information to fit in with their organization's business process.
Mobile Access
Mobile access enabled the field engineers to clearly understand their tasks, collaborate and submit updates on the go.
Free Client Portal
Having real-time monitoring the progress of their projects gives their customers the much-needed transparency and visibility. The portal also helps NTI to share selective information with clients.
The Results
Significant Time Savings
Moving from using Excel and Microsoft Project to a comprehensive solution helped NTI's managers save about 25% of their daily time and help them get their work done faster. They were also able to generate reports 20% faster in Celoxis.
Lowered operational costs
From using spreadsheets, emails and MS Project to using Celoxis as a single source of truth, Celoxis helped NTI Solutions lower operational costs at various levels. With less time hunting for information and more time spent on quality, the time to value was considerably increased.
Streamlined work processes
Celoxis' ability to organize the different processes and workflows gave NTI's upper management a huge peace of mind. Celoxis streamlined everything from project scheduling and monitoring to obtaining standardized cross-project views and also allowing their clients to have real-time monitoring of their projects and collaborate with the teams.
Strong Return on Investment
Celoxis, as a comprehensive and robust project management system immediately drove up efficiencies in the organization. Not only did the licensing and infrastructure management costs go down considerably, the management and exchange of information was transparent accelerating cross-functional collaboration. Within a year, NTI has been using Celoxis at all levels in their organization.
Get Started With Celoxis
Thousands of businesses have chosen Celoxis to power their projects — join the family.