10-20%
Increased Manager Productivity
20%
Increased Operational Efficiency
30%
Increased Project Accounting
10%
Increased Cost Reduction
20%
Increased Resource Management

About Prometeo Management Consulting
Prometeo Management Consulting is a Rome-based organization that helps companies achieve optimal levels of IT governance by carrying out consultancy activities in the assessment of internal control systems and risk management. The company consists of skilled consultants coming from consulting and auditing companies of international relevance.
Their Challenges
---
Working in the areas of IT assessment and audits, mainly with clients from financial and banking industries, the work at Prometeo Management Consulting involved several activities and routine checks involving frequent visits to client locations. This involved planning for several months in advance to make sure they had a time plan for all these activities. At any given moment, they have around 20 small to medium sized projects running in parallel, with durations ranging from a few weeks to multi-year long projects. Managing all project activity, keeping plans and deadlines up to-date and tracking resource utilization was becoming a challenge to company who was using Microsoft Excel at that time. The management team decided to try Microsoft Project, the de-facto standard for project management, but soon realized that it was too rigid and structured for a nimble team of consultants. The software license costs for Microsoft Project was also not seen as a viable investment.
The team needed something that was Internet-based and more flexible to their needs, while being reasonably affordable. "While most of our projects are not complex in nature, the biggest challenge is they are spread along the year, so you have one task that ends in December, for example, and you have to make sure that you manage it and you monitor it so that you don't get to December and you realize that there is a deadline," said Licia Nicoletti, who works as a consultant on audit, compliance and IT governance-related projects.
The following challenges prompted Prometeo Management Consulting to look for a flexible yet comprehensive project management software:
Zero Cross-Project Visibility
The consultants' teams at Prometeo Management Consulting were working across about 20 different projects at any given time. These projects ranged from a few weeks to over multiple years in duration. Neither Excel nor Microsoft Project offered the management any cross-project visibility thereby making it extremely difficult to monitor them and ensure that they don't miss deadlines. Many of their projects required activities that were mandated by law and hence needed strict adherence to timelines.
Cumbersome Reporting
Reporting through spreadsheets was a growing nightmare. It was very hard for managers to get the data that they actually wanted for their reports, let alone the accuracy of the data. It also required a lot of spreadsheet-driven data manipulation. They could not track planned vs actual data, in terms of task completions, efforts, and other financial tracking.
Tracking Resource Utilization
The management did not have clear visibility into how their resources were loaded across different projects and what they were working on. This was a major challenge, since the nature of their projects was mainly consultant-driven.
Manual Time Tracking
Time tracking through emails and Excel-based spreadsheets was largely manual, incoherent and error-prone. Inconsistency in tracking resulted in not being able to take data-driven decisions.
Poor Accessibility
Since the teams were mostly working from client locations, they needed a platform that was web-based and easily accessible on-the-go.
Why Celoxis ?
Knowing that Excel wasn't enough for their growing project management needs and Microsoft Project wasn't the right choice, the team at Prometeo Management Consulting started looking for a project management tool that gave them real-time visibility across their projects and resources, and would also be comprehensive in terms of time and expense tracking and financial reporting. The other major need for them was that the solution had to be online and web-based. They started experimenting with different systems and finally zeroed in on Celoxis.
They picked Celoxis for the following reasons:
Celoxis was cloud-based and web-based solution that could securely house all of their project and resource data on a single platform, and was always accessible.
Celoxis was extremely flexible and customizable to their needs. Depending upon the nature and duration of their projects, they needed the flexibility in the way they could manage them. While some projects needed a dedicated manager, many others very flexible to have other team members double up as project managers without worrying about multiple license types and costs.
The executives at Prometeo Management Consulting were awed by the powerful reporting and dashboard capabilities that Celoxis offered out-of-the-box.
Celoxis had integrated time and expense management capabilities, which allowed their teams to easily log and manage their efforts and other project expenses.
Coming from diverse backgrounds and not so IT-focused, the team members loved the intuitive and user-friendly interface making Celoxis the numero uno way to go ahead.
During the trial and evaluation period, the teams were overwhelmed by the prompt and responsive attitude of the support teams over chat and tickets.
Celoxis was very flexible to their needs and had all the capabilities that the team would require now and in near future, at a price that was particularly inexpensive.
A Quote from the Interview
"Given the growing complexity of our projects, we went on to looking for a tool that would be user-friendly, customizable and easy-to-use, and Celoxis is definitely the product we were looking for!"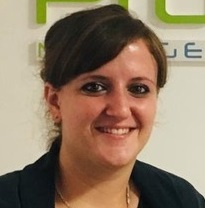 - Licia Nicoletti, Consultant, Prometeo Management Consulting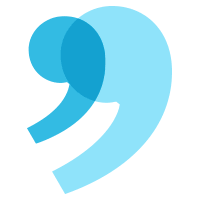 How Celoxis Solves Their Business Problems
---
At Prometeo Management Consulting, every resource does a bit of project management across various parallel projects. The flexibility and the level of customization that was possible within Celoxis allowed them to do just that. Celoxis gave the team at Prometeo Management Consulting a level of visibility and insights into their projects that was not possible with their previous solution, providing the ability to filter a variety of views and share a variety of real-time reports including the ones that they could share with their clients in real-time.
The key business benefits included:
Allowing teams to be flexible in the ownership of the project, something that was ideal for their organization structure and types of projects. They could easily add multiple project managers and task owners who could do their bit to ensure the overall project success.
Detailed and real-time reporting to provide visibility into all important projects and resources.
Reporting flexibility and PDF export has enabled managers to efficiently present data to their clients providing them a clear summary of their projects in real-time.
Effective task scheduling based on resource availability and workload. Owing to the nature of their projects, there were several activities that were scattered throughout the year. Celoxis enabled Prometeo Management Consulting to accurately schedule these activities, allocate appropriate resources and swap resources as needed without losing the context or effort on the tasks.
Allowing managers to include and track billable and non-billable activities and resource utilization within a project.
Allowing team members to easily track their time spent on different project and correct mistakes effortlessly. Also allowed managers to keep tabs on efforts expended on various activities and projects.
Customizable Dashboards enabled the managers and teams to log in and just see what's relevant to them and update what's relevant to them all in one place. "It is very nice that you can customize your dashboard, so you can set your preferences and as soon as you open the tool, you know what you are looking at and what you want to look at," adds Licia. "This is a huge time-saver for us. For example, on my dashboard, I have the project status report, which gives me an overview of all projects, which is always helpful and it is also eye-catching, because I can see straight away if a project is at risk or if it is something that is good for the future, because it is color-coded, so that really helps," she continued.
Celoxis helps the business consolidate all the project-related financial tracking and activities in one place, so at the end of the projects, the managers could easily pull up the financial information for their projects.
What They Like About Celoxis ?
Key Celoxis features that Prometeo Management Consulting is taking advantage of include:
Dashboards
Real-time clickable and interactive dashboards gave visibility into all important projects and resources. The executives and managers could easily view project statuses, resource utilization, timesheets data and also project financial information from one place. "Since these are clickable dashboards it is much easier for us to interact with the system," added Licia.
Timesheets
Logging time against various tasks was super easy using the weekly timesheets. All time was accurately tracked against the task and project and could be easily pulled out for reporting purposes.
Interactive Gantt
Using Interactive Gantt chart made it easy for managers and teams to track their project schedules, see what tasks were slipping, monitor critical paths, and make sure that all their projects were properly staffed.
Alerts and Notifications
Celoxis' automated alerts and email notifications helped Prometeo Management Consulting stay on top of their long scheduled projects, making sure their teams were constantly hitting their deadlines.
Report Customizations
Report customizations helped executives and managers slice-and-dice the data the way they wanted to. They could just create one single report and everyone could customize with to see columns of their relevance.
Cross-project Workload (Resource Load Chart)
The cross-project resource workload chart enabled the managers to identify resource allocations and also see how much work each team member has. It also helped them keep track of resource utilization, typically billable utilization.
Color-coded Graphs and Charts
The breadth of Celoxis charts and graphs meant that the team could create and present a variety of visual data for their executives to consume. Color-coding made it more eye-catching where they could easily spot a project in distress and address the challenges.
PDF Export
PDF export of reports made it possible for Prometeo Management Consulting to easily export selective report data into PDF to be shared with their clients.
The Results
Improved resource management
Using Celoxis, Prometeo Management Consulting exactly knew how their users were deployed and how they were being utilized. This led to a 20% improvement in resource management and utilization.
Better project accounting
Project accounting was sensibly improved preventing billing leaks, resulting in 30% improvement in client-billing and other financial processes.
Improved processes and lowered operational costs
With Celoxis, a number of operational processes were streamlined leading to 20% improvement in overall efficiency and a 10% reduction in cost.
Do more work in less time
Manager efficiencies improved on average by 10-20% due to less time required in project planning, managing resources and other monitoring activities.
Get Started With Celoxis
Thousands of businesses have chosen Celoxis to power their projects — join the family.