75%
Increased Time Savings
87.5%
Reduced Licensing Costs

About SilkRoad Inc.
SilkRoad, Inc. is an American multinational software company that provides cloud-based HR software solutions that enable customers to find, attract, develop, and retain talent. The company has more than 1800 corporate clients including Accenture, IBM, eBay, L'Oréal, and Clear Channel Communications.
SilkRoad has won numerous awards including the prestigious CODiE Award. It features in the Red Herring Top 100 (North America) list and also ranked #4 in the The Business Journal's list of 50 Top-Performing Private Companies.
It has more than $70 million in annual revenues and it has more than 500 employees in over 11 countries.
Their Challenges
---
SilkRoad had a long history of using different project management solutions ranging from Basecamp to Central Desktop (iMeet Central). They were also using Salesforce for sales automation. The company at large then moved to Salesforce and wanted to consolidate all of their data and information in one place. They were using an out-of-the-box plugin that offered project management on top of Salesforce.
While Salesforce served them well in some areas, there were many important areas it didn't do well:
Tracking projects
While one could track the individual tasks, one couldn't track schedules (using Gantt). Also, there was no way their project leads could see the project as a whole and get a clear sight of all upcoming milestones.
Time tracking and User adoption
The time tracking capability in Salesforce was very basic and there wasn't a whole lot of adoption by the team. So, they ended up with a lot of holes in tracking time and that led to inaccurate billing. Their project management system could not capture weekly time and teams had to input time one at a time, which was highly cumbersome, error-prone and inefficient.
Executive reporting
While most of their executive level reporting came from Salesforce, they needed accurate and timely project data to flow from the plugin into the Salesforce engine so that they could tie it to their opportunities and overall profitability. The integration touchpoint between the plugin and Salesforce was quite a challenge and a nightmare in itself for any kind of accurate project profitability reporting.
KPI tracking
Their business relied on several key metrics and tracking them through the current system was a difficult task. The plugin did not have an extensive library of custom fields that they could use to effectively track all of their KPIs. This resulted in tracking inefficiencies and nobody had a clear picture of the ongoing projects
Billing leaks
With inefficient and inaccurate time data reporting, SilkRoad ended up with holes in their customer billing and started losing project revenue.
License costs
Salesforce costed SilkRoad about $200 per person per month and for a team of 110 services people, it was a huge expense for the company.
When they finally made the decision to move away from the Salesforce platform for project management, they evaluated EPM Live. While the vendor described it as a pretty high power solution, the infrastructure of that product was pretty atrocious. They had a steep implementation curve and things never actually got going. They could never get the Salesforce connector to sync with their backend reporting. After spending almost 8 months with the EPM Live system, trying to get it up and running, the system never really panned out. It was turning out to be an administrative nightmare and they had to go back to EPM Live for a lot of things.
Why Celoxis ?
By this time, SilkRoad had enough of EPM Live. They needed something that was up and running quickly and more reliable as a system than EPM Live. They also needed their project management system to integrate well with Salesforce so that they could tie in the projects with their opportunities in Salesforce. The only good part about the entire EPM Live engagement was that SilkRoad was ready with all their requirements. They exactly knew what their hot buttons were.
They picked Celoxis for the following reasons:
The system could be implemented very quickly in fact in a couple of days.
It had an efficient time tracking system and workflow that allowed all their employees a single place where they could log their time and comments on a weekly basis.
Celoxis had an easy and intuitive interface and it was web-based.
Celoxis gave the project managers a tool to track projects as a whole. They could visualize their complete projects, see what's slipping and what milestones were coming up. Scheduling was pretty solid and using project templates helped save a lot of repetitive time and effort.
Celoxis provided the administrative flexibility to manage and correct data as needed.
Celoxis had a plethora of data visualization options and charts that enabled project leads and managers to slice and dice the project data and derive a lot of valuable insights for tracking and managing projects and resources. Dashboards gave their executives real-time reports and insights that they could easily rely on.
Celoxis' workflow solution enabled SilkRoad to track other business processes like Project Risks, Issues and Health-related processes without resorting to spreadsheets and ad-hoc emails. This was all integrated and easily accessible through the same platform.
A Quote from the Interview
"When you are looking for a system, don't think that you have to utilize the leader in the industry just because they have the name. We fell into that hole several times before we found Celoxis. To be honest I had never heard of Celoxis before I started doing some web searches. You don't have to pay $50,000 or a $100,000 to find a really quality solution."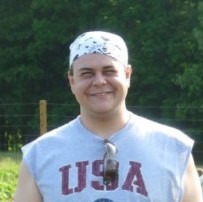 - Peter Hauschild, Director of Services Operations, SilkRoad Inc.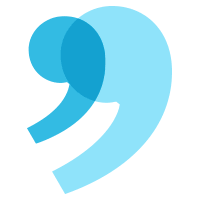 How Celoxis Solves Their Business Problems
---
Celoxis gave SilkRoad the right amount of visibility and control at various levels in their organization.
In particular,
Fully customizable Manager and Executive Dashboards gave SilkRoad management real-time status on their project health and resource workloads without digging deep into the project every time.
Using Celoxis' Risk Management App, they could easily get visibility into all functional risks related to their projects and pass them on to their functional leads to provide timely and accurate resolution.
Allowing for the right visibility across teams enabled SilkRoad to have more open conversations to things that were happening and also allowed for managers to adequately react to any variance that cropped up from time to time.
Precise and efficient weekly time tracking enabled SilkRoad to plug all holes they had in their billing systems and accurately bill their customers, thereby getting the full value for their services.
Celoxis had different types of custom fields that allowed SilkRoad to adequately capture all of their KPIs for effective and real-time reporting. The flexibility of the reporting infrastructure enabled them to visualize data on multiple dimensions in real-time.
Celoxis' API allowed a seamless integration with the Salesforce platform passing meta (project) data from Celoxis for opportunity and profitability tracking.
Celoxis virtually eliminated all administrative overhead that SilkRoad was facing with their earlier implementations.
With Celoxis, their overall user adoption and happiness soared and all of that translated into less administrative work, less time for managers trying to enforce adoption and full value for their services.
What They Like About Celoxis ?
Much of the fact that Celoxis was self apparent as an enterprise system for project management and put the control in the administrator's hands made it the go-to tool for managing all of SilkRoad's projects.
Key Celoxis features that SilkRoad is taking advantage of include:
Dashboards
Fully customizable and visual dashboards allow SilkRoad managers and executives to stay informed with real-time project updates and get instant insight into progress, risks, and budgets for all of their projects.
Risk Management App
SilkRoad uses the out-of-the-box risk app for planning and managing all of their project risks. Using the built-in Risk Register and Risk Assessment Matrix, their managers are able to visualize and get a quick view of the probable risks evaluated in terms of the likelihood or probability and their impact.
Project Templates
Using project templates, their project managers can jump start new projects with pre-set assignments, estimates, and more.
Time Tracking
Celoxis makes time tracking a breeze for the SilkRoad teams with integrated timers, weekly timesheets and incomplete timesheet reminders.
Custom Fields
SilkRoad extensively uses the different types of custom fields for their KPI monitoring and tracking. The formula fields give them the ability and the flexibility to generate complex formulae-driven metrics for tracking project performance.
Reporting
Using the real-time and advanced analytic capabilities, SilkRoad executives get rich and real-time data to gain valuable insights around project performance, costs and profits, milestones, resource utilization, and client portfolios.
API
Using the intuitive web-based API, SilkRoad was able to seamlessly integrate with their Salesforce system and automate actions for opportunity tracking and profitability.
The Results
Reduced licensing costs
With Celoxis, SilkRoad saved almost 1/8th of the licensing costs over their earlier Salesforce-based system. Their earlier Salesforce-based system costed them about $200 per person per month and for a team of 110 services people, it was a huge expense for the company.
Improved client billing
SilkRoad got full value paid for the client services. Billing leakages were completely eliminated.
Time savings
SilkRoad achieved almost 75% reduction in time spent by teams in tracking time. By using project templates to develop standard project plans, they were able to save almost 65 hours per month for project managers. With real-time visibility into the team's responsibilities and progress, SilkRoad was able to cut down on in-person meeting time by almost 40%.
Reduced administrative overhead
Celoxis enabled administrators to cut down their time spent on 'busy work' by almost 30% and saved them about 13 hours per month.
Improved end-user happiness
100% adoption and zero complaints about the use of Celoxis or any adoption issues. It turned out to be a win-win-win for executives, managers and the team.
Get Started With Celoxis
Thousands of businesses have chosen Celoxis to power their projects — join the family.