15%
Increased Time Savings

About Snow Software
Headquartered in Stockholm, Sweden, with offices in Europe, UK and US, Snow Software is the largest dedicated developer of Software Asset Management (SAM) solutions.
Recently named a leader in Gartner's Magic Quadrant for Software Asset Management Tools 2018, Snow is on a mission to stop organizations paying too much for the software & cloud services they consume.
Snow Software is the recipient of several other awards including the 2017 CODiE Award for Best IT Operations Management Solution. More than 4,500 organizations around the world trust Snow Software's on-premise and cloud-based SAM solutions.
Their Challenges
---
Snow Software's business was mainly centered around Salesforce being the center of truth for all opportunity management and sales data reporting. For project management, they didn't have anything except for Salesforce tasks, Outlook and spreadsheets. As their business was growing, managing and delivering projects in spreadsheets was becoming increasingly challenging and the teams were not able to scale and keep track of the remaining deliverables.
Their key challenges included:
Inadequate Task Management
The teams did not have an effective way to knowing what's on their plates and the different priorities of work. Spreadsheets and email was not scalable and also resulted in poor productivity. Managing all the task details in spreadsheets was becoming a nightmare.
Missed Deadlines
Using spreadsheets with countless tabs made it difficult to find the right data and keep various stakeholders updated on the projects. They had no way to pull reports, so there was no way of knowing how many projects were active, who were doing them and what was the progress. This resulted in a major lack of visibility into project status, and the team was not able to cope up with the increased volume and scale of projects often resulting in missed or delayed deadlines.
Poor Project Tracking
Managers could not track schedules and adjust to changing priorities. There was no way they could see the project as a whole (using Gantt) and get a clear sight of all upcoming milestones and deliverables. They were unable to understand how projects overlap or understand the critical path of projects. Without a formal tool, Snow Software could not confirm that the tasks were being done when required and more importantly what wasn't getting done within the stipulated time periods.
Lack of Resource Database
For Snow Software it was not enough to just have resources, but to also know whether they possess skill sets required to successfully complete the project activities. Lack of a comprehensive resource database that tracked skills and availabilities made it increasingly overwhelming by the day.
Poorly Documented Resource Utilization
While managing projects, it is important for Snow to document and track all resource utilization and allocation. However, lengthy and manually tracked spreadsheets led to inadequate tracking that was often error-prone. This resulted in limited workload views for resource planning. Tracking and reporting on billable and non-billable utilization was also an area of challenge.
Financial Reporting
Snow Software needed financial reporting for 2 reasons: one was for different financial regulations and second was for the individual services directors to know whether or not their business is profitable. Often these details were lost in emails or were out of date.
Manual Processes
Snow Software was working with a hodgepodge of tools and services ranging from Salesforce tasks to Outlook and Spreadsheets and Calendar events. This was turning out to be highly inefficient for their distributed teams to stay on top of their priorities and deliverables. Quality of work suffered.
All in all there was massive amounts of confusion within Snow's project delivery processes. With all these challenges, Stacie Manzano, Director of Global Services Operations set out to choose a comprehensive project management tool that would serve as their project management hub, connecting Salesforce, email and Outlook calendars. And, Stacie needed a tool that was easy-to-use, yet scalable enough to manage not only the sheer volume of projects across business units and regions, but also to support their fast-growing teams.
Why Celoxis ?
Stacie and her team discovered Celoxis after an intense hunt for a comprehensive project management solution that
had the ability to integrate with Salesforce,
was the most intuitive and easy-to-use for their geographically dispersed teams,
was easy to implement and roll-out,
had extensive and customizable reporting capabilities,
was a single source of truth for all project information, and
was cost-efficient.
As Celoxis passed all of Snow's needs from a comprehensive system and promised a unique blend of functionality and scalability they needed, the team was quick to pilot it in their US region. This extensive and rigorous pilot lasted for almost a year. They meticulously evaluated Celoxis' key functionalities, API, and customer support responsiveness. While their UK teams were a bit reluctant at first, and were still looking at other options like FinancialForce (a cloud-based ERP software), a final consensus was soon arrived to pick and move ahead with Celoxis because FinancialForce was implementation-heavy, not very customizable and not guaranteed to scale well with their Salesforce systems.
"I think if you are looking for value of the tool, I will say that Celoxis makes anybody a project manager… it simplifies the project management enough that anybody could manage the project, it's not that complicated," explained Stacie. "When it (Celoxis) does not have the exact feature we need, I have been able to work with their support and training teams to find an out-of-the-box solution or submit a feature request with surprising success in having their product team deliver it promptly."
A Quote from the Interview
"Celoxis has many great features and the reporting is exceptional! We are able to leverage Celoxis globally to track our implementation projects. We track our financials, resource assignments, and % complete in this tool. Celoxis has a great reporting structure and flexibility in creating your own custom fields. We have been using Celoxis for a little over three years and are quite happy with it. Within a few months it will be our global standard."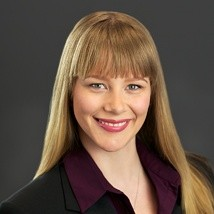 - Stacie Manzano, Director of Global Services Operations, Snow Software.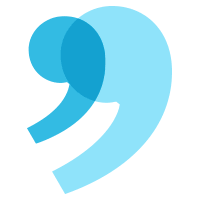 How Celoxis Solves Their Business Problems
---
Celoxis took things to another level in terms of visibility, accountability, customization and integrations. As Stacie championed a phased roll-out plan, piloting Celoxis department by department, region by region, Celoxis helped them with:
Allowing teams and managers to be flexible in the ownership of the project, something that was ideal for Snow Software's small business organization charts and processes.
Allowing internal stakeholders to participate and view project progress and access reports in real-time thereby providing transparency to stakeholders and report on productivity levels.
Effective resource scheduling based on resource availability and skillsets.
Allowing managers and executives to track billable and non-billable resource utilization.
Region-based work calendars and work exceptions enabled cross-regional teams account for their holidays and have the tool accommodate all of it into a robust project schedule.
The visually interactive Gantt Chart that automatically handled project timelines, dependencies, and gave realistic project finish dates.
The teams at Snow Software used Outlook in complement with Celoxis. The iCal sync with Outlook helped project owners and managers to protect the resources' booked time from the business.
The ability to track and report financials in real-time for various regulation purposes and internal business profitability.
Customizable Dashboards enabled the teams to log in and just see what's relevant to them and update what's relevant to them all in one place.
Instant Alerts and Notifications helped the managers get notified from their teams as well as on any early warning indicators without having to go around and explicitly ask from each member.
Workspaces and Project Types allowed them to effectively categorize and group projects by business units and product types along with all related custom fields including the formula fields.
The Celoxis API helped Snow Software to seamlessly integrate with their Salesforce systems in the way they wanted it to.
Eliminating multiple platforms that could not support the rapid changes and using a single system to manage all of their project management activities and processes.
What They Like About Celoxis ?
"The number one requirement from the business was that the tool had the ability to integrate with Salesforce," says Stacie. "And, with the help of your API and support team, we've been able to successfully set it up pretty effortlessly. I can say that doing a Salesforce to Celoxis integration, we've saved a lot of time, the team doesn't have to enter the projects or find the projects anymore, it's automatically generated for them, which is nice and really efficient."
Snow Software's goals were to consolidate to a unified, single system, accelerate project delivery, and manage rapidly increasing workload. And, in Celoxis they found a robust and comprehensive system, that would allow them to drive up project efficiencies and optimize their global operations. Celoxis was also easy to use, and low-cost—making it a low-risk investment. The customization that they could do within the tool was also attractive.
"The way I describe it to people that it is like Microsoft Project on steroids because in Microsoft Project, only one project manager can own it and understand the plan and they have to go round and ask everybody what the update is. In Celoxis you can have a user login and just see what's relevant to them and update what's relevant to them and then the project manager gets notified immediately," quips Stacie.
Key Celoxis features that Snow Software is taking advantage of include:
Reports and Drill-down Charts
Using several shared project reports by team, individual owners and project health, and being able to click on the graphs and being able to customize them so much, the directors and managers have the data much more at their fingertips to be able to make recommendations for the team and take data-driven decisions.
Scheduled Reports
Scheduling key reports allows the Snow Software management and executive teams to periodically review each project and evaluate processes without logging into the system.
Workspaces & Region-based Work Calendars
With global teams in place, using workspaces to isolate project data with varied permission levels and the ability to share content with particular group of users and the use of region-based calendars was highly effective to coordinate and plan work across a variety of teams and keep processes consistent.
Project Templates
The planning and management of large cross-functional projects has been significantly improved using Celoxis project templates. Templates make it easier to comprehend what's involved in planning knowing well that nothing has been forgotten.
Dashboards
Managers and team members extensively use the customizable dashboards for an instant view of their priorities and to be able to see what's on their plate and what's due that week with a greater depth of clarity.
Resource Utilization Tracking
Celoxis gave Snow Software instant visibility into their resources and utilization, thereby allowing them to keep track of billable and non-billable utilization. This helped prioritize work more effectively and also prevented any individual from becoming overloaded and over stressed.
Custom Fields
Snow Software extensively uses custom fields including formula fields to capture and report on project and resource metrics for their executive reporting.
API
Using the intuitive web-based API, Snow Software was able to seamlessly integrate with their Salesforce system and automate actions for opportunity management and other financial processes.
The Results
Celoxis enabled Snow Software to manage and track projects, resources and finances more accurately, thereby decreasing their costs and improving productivity. Coming from an environment where one had to track these things manually, Celoxis has helped take things to another level. Snow Software was able to leverage Celoxis' comprehensive functionality to increase the quality of their assets across the board, and make sure they were consistent and efficient in their project deliveries.
Some key results included:
Improved Productivity
The robust Celoxis - Salesforce integration automated a lot of manual and data-intensive work for Snow Software freeing up the teams to be able to focus most of their day on actually delivering the work. This integration alone resulted in about 15% time savings. Getting this time back has been crucial to being able to continue to deliver projects more effectively.
Strong Return on Investment
Over the past 3 years, Celoxis has proven itself to be a viable investment for Snow Software and has become the center of truth for all their globally managed projects.
Get Started With Celoxis
Thousands of businesses have chosen Celoxis to power their projects — join the family.