60%
Reduced Licensing Costs

About SweetRush Inc.
SweetRush Inc. is an American ELearning content development and consulting services company. The company has a 17-year track record of success delivering custom learning solutions, including eLearning, gamification, mobile, and instructor-led training (ILT).
Their 150-member strong organization is completely virtual, with geographically dispersed team members. With a focus on a strong process-oriented team culture they have achieved a near-zero turnover of teammates, loyal clients, and a remarkable portfolio.
SweetRush has won numerous awards including the prestigious Brandon Hall HCM Awards in 17 categories. It is also ranked #1 on the Top 10 eLearning Content Development Companies list for the third consecutive year by the eLearning Industry.
Their Challenges
---
SweetRush is a project management centric company, which meant that their project management practices were very strong. The organization was using Microsoft Project On-premises solution for their project management activities. Even though Microsoft Project was the de-facto tool used by a lot of organizations at that time, SweetRush had its own set of challenges adopting to a tool that would propagate the strength of project management to just about all faculties of the organization.
Resource Planning
In addition to using Microsoft Project, SweetRush was using Spreadsheets for planning of resources. With the growing number of distributed team members and projects, it was getting more and more difficult to allocate and track resource hours to different projects and tasks.
Executive and Project Status Reporting
With Microsoft Project and Spreadsheets, SweetRush always had a challenge of presenting a visual picture of what's going on with their projects, their resources and budgeting to their executives.
License Costs
Microsoft Project costed SweetRush around $560 per user and as the company was experiencing a spiral growth, justifying that cost for all the trade-offs was becoming increasingly difficult.
Billing Leaks
With a massive number of projects going on all the time, they had a number of invoicing milestones tied to specific deliverables. Keeping track of these milestones with continuously shifting timelines was turning out to be a nightmare and the communication between project managers and billing teams was going awry causing holes in their customer billing.
Decentralized Project Plans
SweetRush had long and decentralized project plans. This meant that project plans had to be manually distributed between managers, teams and clients. Changes made to project plans wouldn't propagate automatically and the file needed to be distributed again. Being a 100% virtual organization, keeping project plans up to date and housing all plans in a centralized location for easy distribution and retrieval was the need of the hour.
Why Celoxis ?
Faced with all these challenges, SweetRush was looking for a PMO that could :
Handle large project plans often running into hundreds and thousands of tasks efficiently,
House all of their project plans in a centralized location for convenient access of their virtual teams,
Closely mimic the Microsoft Project paradigm for organization-wide adoption and without the use of any plugins,
Eliminate the use of Spreadsheets for resource planning and forecasting,
Be hosted on-premises and was competitively priced.
They were almost close to picking a PMO solution, when one of their final acceptance tests revealed that the tool was crashing on a 700-task project plan.
They picked Celoxis for the following reasons:
Celoxis' implementation of the Microsoft Project paradigm was the closest and the best they had seen.
Celoxis could effortlessly handle and load large project plans with thousands of tasks and subtasks.
The visual Interactive Gantt was among the best-in-class. It was fast and accurate in scheduling projects and handling shifting timelines.
With resourcing and scheduling, Celoxis was the only tool that had the ability to allocate resources by effort (hours) vs the regular percentage allocation method. SweetRush found real value in this capability.
SweetRush was allured by Celoxis' robust reporting infrastructure and all the configurability it gave to the administrators and users. Also the fact that Celoxis had a vast repository of custom fields was pretty significant.
Dismissing the public reviews (then) about Celoxis not being easy to figure out and would need considerable support and hand-holding, SweetRush found Celoxis pretty intuitive and easy-to-use.
With Celoxis, their license costs were cut by almost 60%.
Celoxis had an On-premise installation and it was web-based.
A Quote from the Interview
"Celoxis is a powerful PMO solution that can be used to facilitate and strengthen the project management processes of any organization. Celoxis particular strengths can be seen in the areas such as handling of the complex project plans, detailed resource allocations, time and budget tracking, organization specific configurability and advanced reporting. The reporting actually is probably the best that I've seen and is definitely one of the strongest muscles of Celoxis. Celoxis is truly a powerhouse when it comes to project management, and it is a great tool for planning and organizing project-related efforts."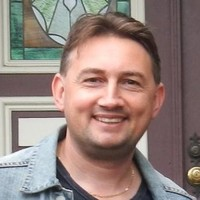 - Michael (Misha ) Milshtein, Director of Engineering and Development, SweetRush Inc.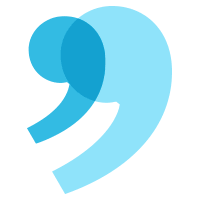 How Celoxis Solves Their Business Problems
---
SweetRush managed and executed a variety of projects including Elearning, blended solutions, marketing and web development projects. The genesis for rollout of Celoxis was primarily for management of resources and housing all of the project plans in a centralized location. And, to that extent, Celoxis scored a 10/10 for SweetRush's PMO implementation.
In particular,
Celoxis became a central hub for all projects and resources, thereby obviating the need to manually share project plans and keep them up to date.
Celoxis gave geographically distributed project managers instant visibility and accessibility of the project plans and resource load charts. They could visualize their complete projects, see what's slipping and what milestones were coming up. Scheduling was pretty solid and allowing for allocation of resources in hours was actually a blessing in disguise.
Critical resource management areas including maintaining a database of resources and their skills, resource forecasting, load balancing, allocations and assignments were handled entirely in Celoxis.
With Celoxis, SweetRush could monitor project budgets in real-time based on resource costs.
Using custom fields and reporting capabilities, SweetRush was able to enforce processes and accountability to check billing leaks in their customer billing.
Being a comprehensive PMO platform, SweetRush was also able to harness the power of Celoxis in the following areas:
Project Status Reporting and Executive Reporting on Resource Utilization,
Document Management and File Sharing,
Collaboration through Project Discussions and @mentions, without the need for a different team collaboration tool,
Using Custom Apps to automate and streamline their processes. SweetRush was using spreadsheets and emails to track change requests and approvals. And, with growing teams and projects, this was becoming increasingly tedious to manage. Using Celoxis Custom Apps, they were able to easily map their existing processes in Celoxis and track and coordinate everything from a single repository.
What They Like About Celoxis ?
Celoxis was brought in at a time when the company was experiencing a spiral growth, and it proved to be the right tool for SweetRush to sustain this growth and further success with their clients. For SweetRush, Celoxis was the right tool that came in at the right time to support the growth.
Key Celoxis features that SweetRush is taking advantage of include:
Interactive Gantt
Celoxis' interactive Gantt Chart is the swiftest in the industry and helps SweetRush load and plan long projects with hundreds and thousands of tasks and dependencies.
Scheduling and Resource Allocations in Hours
With allocations directly in hours, SweetRush is able to precisely estimate and plan the effort required for each resource without working out the percentages for their availability.
Resource Load Chart
The dynamic resource load chart helps SweetRush visualize cross-project workload and ensure that the resources are adequately balanced to handle the project work.
Scheduled Reports
Celoxis' scheduled reports capability is quite extensively used by SweetRush to automatically schedule and email key executive reports on a daily and weekly basis.
Project Discussions and @mentions
SweetRush relies heavily on project discussions for collaboration as it keeps all conversations at one place and within the project for easy access. Using @mentions they are able to bring any important communication to team members' attention.
Document Collaboration
Using Celoxis' document versioning and collaboration capabilities, team members are able to manage all document assets within the corresponding tasks. Using version control, they can easily add new versions of files on top of older versions to ease collaboration.
Custom Fields
SweetRush uses custom fields to filter out their billing tasks and fix billing leaks. They extensively use formula fields to capture and report on project metrics for their executive reporting. These fields are used in their different visual reports they create for their management.
Custom Apps
SweetRush uses the change request app to manage scope changes within their projects. Using custom apps, they are able to streamline the process and ensure that the changes are adequately captured and communicated to the project team and other stakeholders.
The Results
Reduced licensing costs
With Celoxis, SweetRush was able to save almost 60% on their licensing costs, which was a huge saving in itself.
Improved client billing
SweetRush was able to eliminate the communication chaos and contain their billing leaks using real-time reports and notifications.
Improved collaboration and accessibility
Celoxis improved visibility and accessibility of project data and enhanced communication between virtual teams increasing efficiency and transparency between the company and their clients.
Supported lowering company's operational costs
Throughout the company's exponential growth period, Celoxis helped standardize processes, lower operational costs at various levels and help sustain the overall growth.
Improved customer satisfaction
SweetRush was able to reduce time on client reporting and instead, focus on achieving clients' strategic goals.
Get Started With Celoxis
Thousands of businesses have chosen Celoxis to power their projects — join the family.